The Guinness Jazz Festival Returns With A Stellar Lineup To Celebrate 40 Years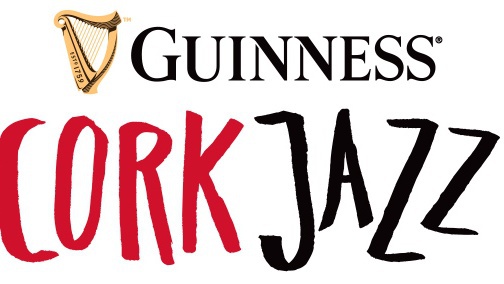 Cork's greatest weekend returns bigger and better than ever this October for it's 40th anniversary.
GUINNESS CORK JAZZ FESTIVAL ANNOUNCES A VIBRANT & ECLECTIC LINE-UP FOR THIS YEAR'S FESTIVAL AS IT MARKS 40 YEARS OF THE GLOBALLY RECOGNISED PROGRAMME
LINE UP INCLUDES 3 TIME GRAMMY AWARD WINNING DEE DEE BRIDGEWATER, SOUL SENSATION IMELDA MAY, Award-winning KENNY GARRETT AND A PARTNERSHIP WITH THE WORLD FAMOUS RONNIE SCOTT'S JAZZ CLUB
Thursday 7th September 2017: Today the Guinness Cork Jazz Festival unveiled its most exciting programme yet, as it marks 40 years since it was founded. The festival, which began as a local gathering of musicians, has now evolved into one of the most high profile jazz events in Europe, and continues to attract both talent and music fans from across the globe to Cork City for the October Bank Holiday weekend. This year from 27th – 30th October, Cork will once again transform into the jazz Capital of Europe, when more than 40,000 people from home and abroad will descend upon Cork.
Over the past 40 years, the festival has attracted some of the most influential jazz musicians in the world to Cork including Ronnie Scott, Ella Fitzgerald, Dizzy Gillespie, Dave Brubeck, Wynton Marsalis, Van Morrison, Buddy Rich, BB King, Gregory Porter, Marcus Miller and Chick Corea.
This year the stellar line-up includes international acts such as Memphis jazz legend Dee Dee Bridgewater, Grammy Award-winning Kenny Garrett, Critically Acclaimed Nicholas Payton & James Morrison as well as home-grown talent Soul Sensation Imelda May, plus a special presentation of the music from the biggest selling jazz album of all time, Miles Davis' Kind of Blue with Gary Crosby's Nu Troop.
To mark the 40 year milestone, The Guinness Cork Jazz Festival have also partnered with Ronnie's Scott's Jazz Club of Soho which is a 'first' for any jazz festival in Europe. Ronnie Scott's will operate a pop-up jazz club at the Festival Club in the Metropole Hotel which will feature many Irish and overseas musicians; and the 'Ronnie Scott's All Stars' band will play The Everyman on Sunday afternoon, all as part of an in-depth partnership that looks set to be one of the major highlights over the festival weekend.
Speaking at the launch Jennifer Gleeson, Guinness Cork Jazz Sponsorship Manager, said: '40 years ago, the legendary band leader, Ronnie Scott, was the first international headliner to play at the inaugural Cork Jazz Festival. It is most appropriate that, as we celebrate its 40th edition, we have created this exclusive partnership with his famous jazz club in London'.
She added: 'This vital connection opens up a brilliant opportunity for the Guinness Cork Jazz Festival to connect directly with the vast Ronnie Scott's Club network of jazz fans all over the world – and to bring more overseas visitors to the event.'
As well as the ticketed gigs, there is a melting pot of free of charge jazz entertainment over the weekend, in over 70 venues including pubs, hotels, restaurants and clubs. The on-street entertainment is also a big focus this year including an open air concert taking place on Friday 27th at Emmet Place, headlined by Brian Deady and Paddy Casey, as well as a street parade on the Saturday 28th, which includes vibrant street performers, marching bands and even a dedicated jazz bus!
Jennifer concluded: 'We are proud to continue to support this important cultural event and to work in partnership with the Cork Jazz Festival Committee. This is a big festival year for both of us as we continue to work together to keep the festival strong and healthy and to support the local economy. It's an amazing event that has gone from strength to strength for 40 years and long may it continue to do so.'
Full details for the Guinness Cork Jazz Festival can be found www.guinnessjazzfestival.com.
Follow the festival social channels for the latest news:
facebook.com/corkjazzfestival
twitter.com/corkjazzfest
#GuinnessCorkJazz
More from Entertainment