Tiger King to return for second season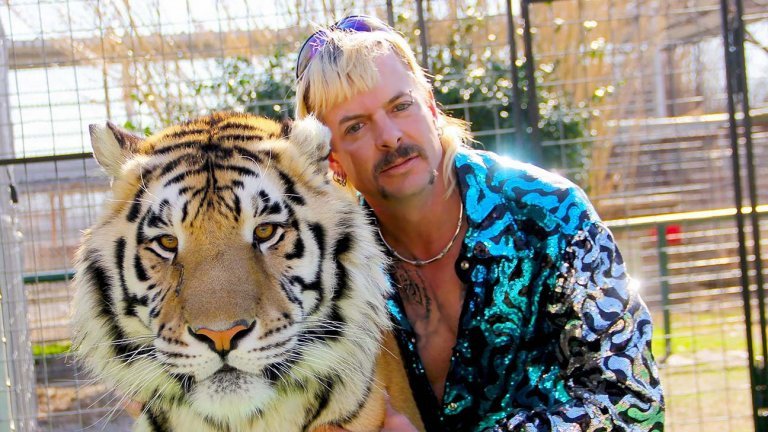 Tiger King is reportedly set to return to Netflix for a second season.
Remember that time at the start of lockdown when all we had was mounds of toilet paper and Tiger King? More than 64 million households watched the first series of the show which documented the story of the big cat underworld in America.
We were introduced to the worlds of Joe Exotic, Carole Baskin, Jeff Lowe and Bhagavan Antle and their relationships and lives with lions, tigers, cheetahs and more animals you wouldn't usually find walking through your housing estate!
It is now being reported that a second season of the hit show will be coming to Netflix with Joe Exotic and Jeff Lowe already agreeing to take part. However producers are having difficulty securing Carole Baskin for the next series.
In an interview with Radio Times Baskin said she wouldn't work with the team behind the show again saying, "There is no amount of money that would cause me to trust the producers again after their sick betrayal of the animals and me.
"I wasn't paid the first time around, although several people have come forward saying they were paid. That violates the very nature of a documentary along with so many other things that were staged and taken out of context."
Watch this space!
More from Entertainment