Tinie Tempah Announces Album Release Date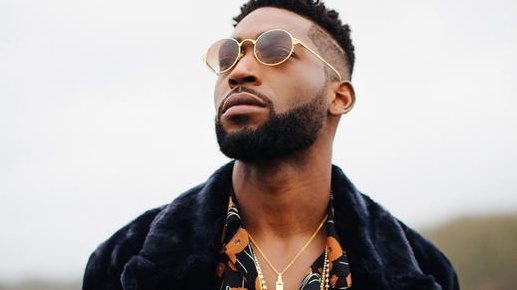 Tinie Tempah is making his comeback.
Tinie Tempah has recently released his new single 'Text From Your Ex' featuring Tinashe, it features on his eagerly awaited third album 'Youth', confirmed for release on Friday March 31st on Disturbing London / Parlophone.
Featuring the sultry tones of American R&B star Tinashe, 'Text From Your Ex' captures a similar magic to what Tinie Tempah has consistently delivered with the biggest hits of his career to date with his boisterous rhymes, rich with personality, colliding with hooks which immediately remain rooted in the mind. 'Text From Your Ex' was produced by Jax Jones, who is currently riding high in the charts with 'You Don't Know Me'.
Tinie explains: "Text from your ex, is about that moment in Youth where you think you're that fly boy who's got a lot of girls, and your girl sees a text on your phone and your belly sinks, all your confidence goes out the window and you feel like, man, this is the end. It's a real life situation I know a lot of people will relate to."
The forthcoming new album 'YOUTH' was recorded in Tinie's studio in Greenwich – a location just 10 minutes away from the home where he grew up rather than in the epicentre of London's music industry. And describing it as simply as studio is to undersell it: it's the centre of a cottage industry from which all of his activities in both music and fashion emerge, and a place in which he's surrounded by the family and friends who are employed by his Disturbing London label. It's a site that also affords him the chance to nurture breaking new talent – most notably producer Nana who worked on the smash 'Girls Like' (recently nominated for the BRIT Award for British Single) and who is signed to Tinie's publishing company Imhotep. The album features the previously released hit tracks 'Girls Like' with Zara Larsson, 'Not Letting Go' feat Jess Glynne and 'Mamacita' feat Wizkid.
Tinie will perform his new single 'Text From Your Ex' on this Friday's Graham Norton show on BBC One at 10.35pm
'Youth' Track-listing
1. Youth
2. Not for the Radio ft Mnek & Ray Blk
3. Lightwork
4. Chasing Flies ft Nea
5. Mamacita ft Wiz Kid
6. Text From your Ex ft Tinashe
7. Cameras ft David Stewart
8. If U know ft Tiggs da Author
9. Holy Moly
10. Girls Like ft Zara Larsson
11. Something Special
12. They Don't Know ft Kid Ink Stefflon don & Alistair
13. So Close ft Guy Sebastian & Bugzy Malone
14. Find Me ft Jake Bugg
15. Rehab ft Tiggs da Author
16. Shadows ft Bipolar Sunshine
17. Not Letting go ft Jess Glynne
More from Entertainment