Townlands Carnival Reveals New Irish Music Line-Up And Battle of the Bands Contest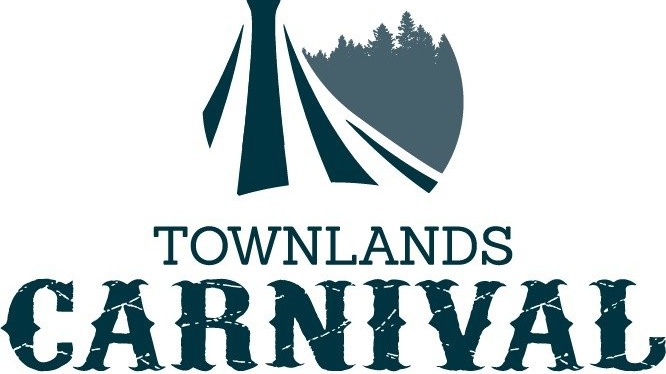 Townlands Carnival takes place at Rusheen Farm, Macroom from July 20th-22nd
Having nailed their colours to the mast with a first wave of announcements that includes soul legends Sister Sledge, UK electronic icon Neil Barnes (Leftfield) for a special DJ set, Waterford festival favourites King Kong Company and Kila, Townlands Carnival continues its commitment to supporting local music with the announcement of both its Rising Sons Stage and a county-wide Battle of the Bands, with seven heats during May and June. Working with Rising Sons craft brewery, a proud product of Cork city, the initiative sees an eclectic array of the best and brightest in Leeside music spotlighted over the course of the summer.
Across six different dates throughout May and June, music venues and pubs around the county will get a flavour of the Townlands Carnival experience, as the Rising Sons TLC '18 Battle of the Bands comes to Fermoy, Youghal, Skibbereen, Macroom and Mallow, as well as Cork and Limerick cities. Bands, artists and producers of all kinds of original material are welcome to apply for a spot on the billing, with regional heats leading to a final in Cork's esteemed Poor Relation bar and music venue. The winner not only takes home a slot at TLC18 itself, but a full day of recording in Co. Cork's Whitewell Studios, a world-class facility in the heart of the county.
Choice Prize-nominated electronic artist and composer Bantum leads proceedings, fresh off the back of last year's critically acclaimed album Move, which included guest appearances by LOAH, Rusangano Family and Senita among others. Always moving forward, always exploring, Bantum's live excursions are life-affirming audiovisual affairs, and his debut TLC performance will be no different.
Orchid Collective meanwhile are responsible for creating rousing, alternative folk-influenced rock that has seen them resonate with fans of Alt-J, James Vincent McMorrow and Bon Iver. Through their own distinctive use of vocal harmonies and searing layers of reverb guitars, Orchid Collective have set themselves apart from their contemporaries, offering a bold new imagining of the indie genre.
Fresh from a victorious two-week rampage through the rock venues of Russia to promote their new release, and with appearances in Kerrang! & Metal Hammer magazines already this year, Cork city hardcore four-piece BAILER stand ready to take on the world. Brandishing a hefty, hardcore-driven squall that's sure to resonate with fans of punk and metal alike, BAILER have fought tooth-and-claw for their reputation as one of the country's finest heavy bands.
Going from metal-influenced doomsayer to a pillar of the nascent Irish hip-hop scene, Cork rapper and producer Spekulativ Fiktion displays a command of wordplay and worldly knowledge that belies his relative youth, propelling himself and collaborators to critical acclaim from the likes of Nialler9, GoldenPlec and Broadsheet.ie. This year is a big one for the man colloquially known as Spek - with new EP Effigies out now and pushing the Corkonian poet to his most eclectic rhyming yet. His stop at Townlands Carnival is at the centre of a busy festival season.
Following a sell-out launch gig at Cork's Poor Relation early last week, and a pair of singles that have built serious momentum on streaming services, Leeside electronic outfit Happyalone's third single 'Bodybags' sees them begin to expand their sound. The band's story is an example of how artists can garner serious traction in the streaming age. Having formed in only November of last year, their first single 'Colours' went to the top of the Spotify Ireland Viral 50 during Christmas week of last year, clocking in at over 40,000 streams since.
A DJ, producer and promoter at the centre of Cork's music community, Leeside hip-hop legend Stevie G. anchors the billing for the Rising Sons stage after appearing last year at TLC to accompany old-school rap hero Jeru the Damaja. Also appearing throughout the weekend are Limerick DIY punks Cruiser, alt-rock duo Order of The Mess, festival-friendly pop combo The Elation, vocalist and songwriter Sarah Beth, hotly-tipped composer Lowli, and dream-poppers Damsel, with more announcements due in the coming weeks.
Speaking on the announcement, Townlands Carnival festival director Sam Beshoff says: "We're delighted to announce a new stage at TLC this year for up-and-coming local acts. We often get asked 'Why Carnival?' and my answer is 'a carnival has participants, where a concert or festival has spectators'. So in a nutshell, we create the space for the act, crew and customers to all come together and enjoy the gathering and explosive energy of the Carnival. Rising Sons is a key part of this, to create a space where up-and-coming acts have the chance to get their voices heard."
Information on how to enter TLC Battle of the Bands can be found on the festival website - www.townlandscarnival.com
TOWNLANDS CARNIVAL/RISING SONS BATTLE OF THE BANDS DATES:
• May 11th - Clancy's Bar, Youghal, Co. Cork
• May 17th - Pharmacia, Limerick City
• May 18th - Cheers Bar, Fermoy, Co. Cork
• May 25th - The Tanyard, Skibbereen
• May 27th - Ocanas, Mallow, Co Cork
• June 1st - JC Murphy's, Macroom
• June 18th - The Poor Relation, Cork City
More from Entertainment