Watch: Clarkson, Hammond and May Race and Quiz with James Corden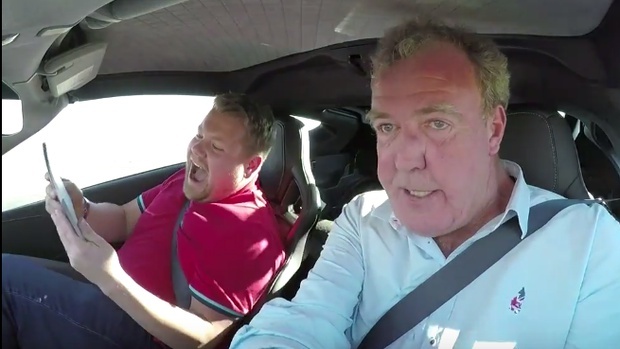 The lads joined James Corden to celebrate the release of their new show 'The Grand Tour'!
Jeremy Clarkson, James May and Richard Hammond were treated to their first bit of 'promo in the 2010s' yesterday , appearing on 'The Late Late Show with James Corden' to promote 'The Grand Tour' and having to suffer a car ride with the host while he bombarded them with trivial questions as well as ones that are a bit more reaching.
You really do have to give it to Clarkson, May and Hammond. Even while driving around a track at 100+mph, their media training and experience remains intact and they're able to not fall into any of the traps that Corden set up for them.
Except maybe for Clarkson, who can barely mumble through a sentence when asked "Do you miss Top Gear?".
More from Entertainment