Watch: Cork band give a moving rendition of Prince's Purple Rain on a bus!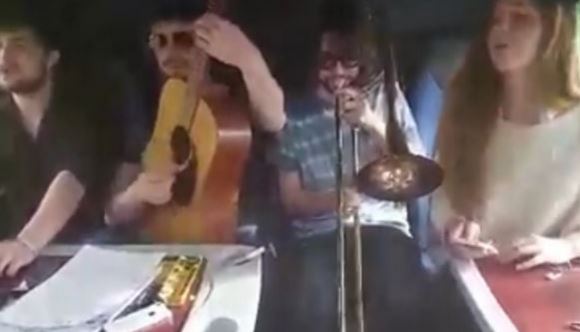 The Cosmic Funk Band from Cork recorded this moving (in more ways than one) tribute to Prince while travelling to a gig in The Quays in Galway.
In a week of speculation as to what caused Prince's death, and remembrance for the icon that was, this band from Cork gave a very unique tribute of their own to arguably the man's greatest hit.
All while hobbling along the motorway on route to Galway.
Nicely done lads!
More from Entertainment