WATCH: Ellen Goes Grocery Shopping with Michelle Obama to Ease Her Back Into The "Real" World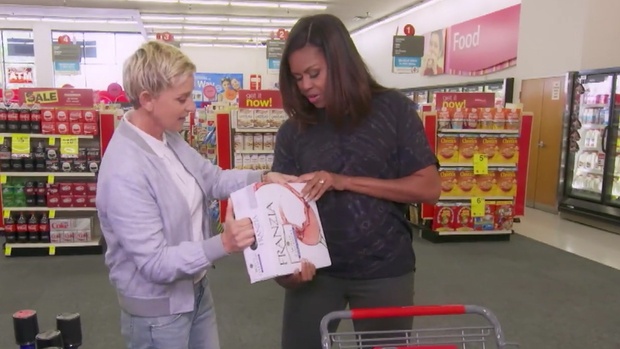 It involves boxed wine!
Barack Obama's second term as President of the United States is beginning to draw to a close which means he and his wife Michelle and their two daughters will be moving out of the White House in Washington.
Ellen DeGeneres has taken it upon herself to help the First Lady out in becoming familiar with regular civilian life again before their time is up in the White House.
More from Entertainment