Watch: Here's a Sneak peek of Narcos Season Two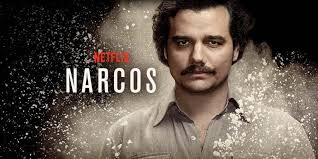 We've been given a taste of what to expect from the highly-anticipated second season of one of Netflix's most popular series.
After a hugely succesful first season, the hit series will return to Netflix in the form of ten new episodes which will debut on September 2nd.
Wagner Moura stars as drug kingpin Pablo Escobar alongside Boyd Holbrook and Pedro Pascal as real-life DEA agents Steve Murphy and Javier Peña. The series chronicles the real-life stories of the infamous drug lords of the late 1980s and the corroborative efforts of law enforcement to meet them head on.
Set and filmed in Colombia, season 1 told the story of notorious drug kingpin Pablo Escobar, who became a billionaire through the production and distribution of cocaine, while also focusing on Escobar's interactions with drug lords, DEA agents, and various opposition entities.
Here's the sneak peek we've been given:
More from Entertainment