WATCH: Republic of Telly Create Hilarious Sketch About Irish Euro 2016 Fans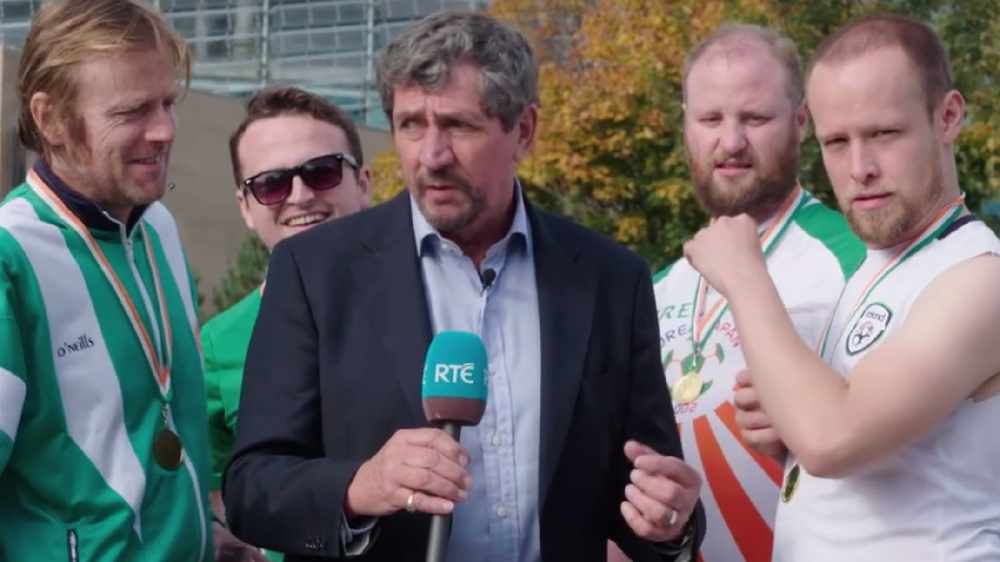 "The Fans Who Couldn't Come Home" perfectly depicts the Irish fans who can't seem to let go of the Euros.
In a special report brought to the Republic of Telly by RTE correspondent Charlie Bird, we see the aftermath of the Irish fan following their return home after the Euro 2016 tournament in France.
As we all saw during the summer, Irish fans won the hearts and minds of the French natives, even being awarded a city of Paris medal which recognised their behaviour during their time in France.
Many videos of the Irish went viral, including them picking up rubbish, constantly singing and serenading locals to name but a few.
Some of the lads who came home after their time in France have been finding it difficult to re-adjust to normal life and the Republic of Telly have captured this perfectly in their latest sketch.
More from Entertainment