WATCH: Taylor Swift's Star Studded New Music Video for "Bad Blood"
The star debuted the video at the Billboard Music Awards last night.
Taylor Swift has released her newest music video for her latest single "Bad Blood" featuring rapper Kendrick Lamar.
Swift released teaser posters during the week to peak interest in the upcoming video which seemed to be suggesting a movie themed video.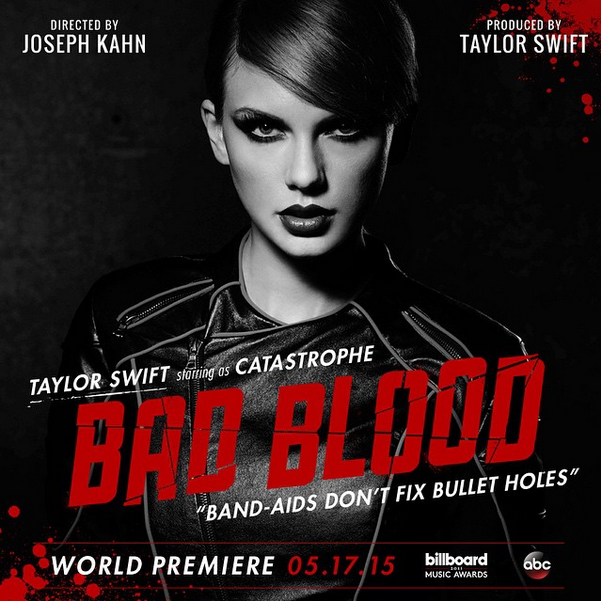 Taylor, who self-produced the impressive video, enlisted the help of her famous friends to play out an action-movie styled spectacle.
Throughout the video we can see Taylor fight with different characters played by the likes of Ellie Goulding, Cara Delevingne, Lena Dunham, Jessica Alba, Karlie Kloss, Hayley Williams, Selena Gomez and even Cindy Crawford to name but a few!
There's no doubt about it, Taylor has set the bar high for future music videos after this!
More from Entertainment