WATCH: The O' Donovans Brothers Had Hollywood's Finest In Stitches On The Graham Norton Show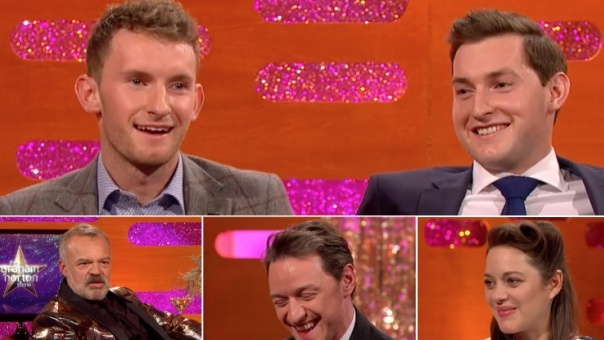 The Olympic silver medallists from Skibbereen will appear on the New Years Eve special this weekend.
The O'Donovan brothers have served up another one of their brilliant interviews to end 2016 - and this classic TV moment is set to be watched by millions of viewers around the world.
Ireland's Olympic rowing heroes shot to worldwide fame as they claimed a silver medal at the Rio games last summer, with their wonderfully engaging post race interviews turning them into celebrities.
Now they have appeared alongside acting giants Michael Fassbender and James McAvoy on BBC 1's Graham Norton Show, which has a huge audience both on TV and online.
"Tis a fairly simple sport like," declared Gary O'Donovan. "There is a start line and a finish line. Yer man says go at the start and there is a hooter at the finish."
They also offered up some wonderful insight into their trademark 'pull like a dog' rallying cry, as they again seemed somewhat bemused by their dramatic rise to fame in 2016.
More from Entertainment