Watch: The Video For The Rubberbandits New Track About Donald Trump Is A Bit Mad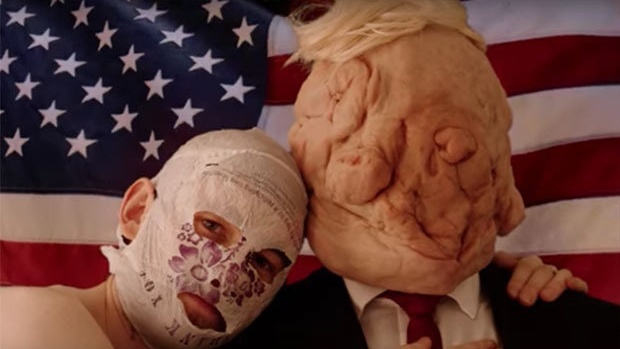 It was only a matter of time until the lads tore into the new President.
Following their appearance in the soundtrack of Trainspotting 2 with their track Dad's Best Friend, The Rubberbandits have had a great start to 2017.
Now, they've released a brand new track, and a video to match, in which Blindboy Boatclub conducts an interview with a rather shook looking Donald Trump. The track is called Donald In The Distance, and we apologise in advance if it gives you nightmares.
More from Entertainment