WATCH: Tom Hardy Returns To Read Another Bed Time Story On CBeebies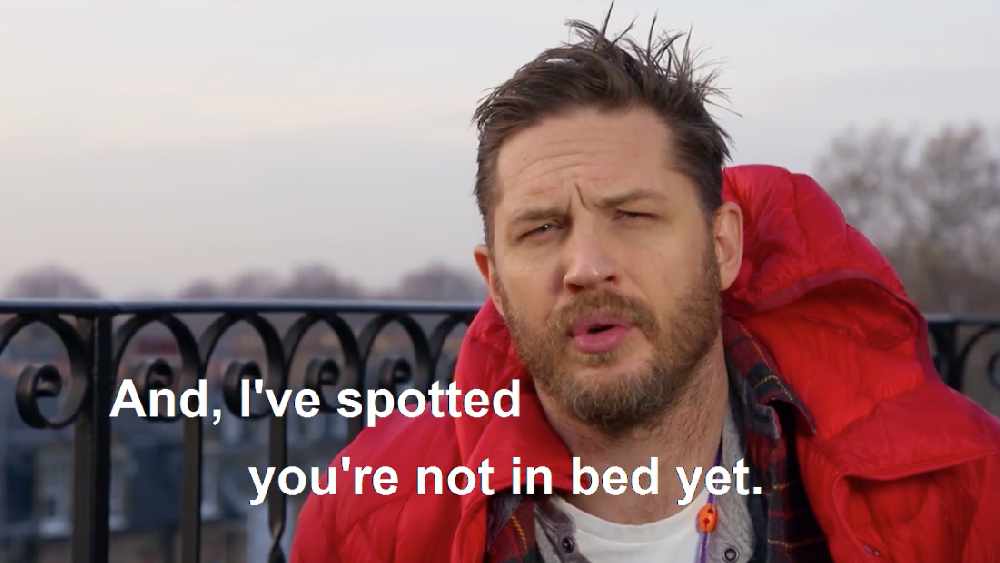 Tom Hardy is back on CBeebies to read another bed time story following the success of his New Years Eve story.
The actor sent the internet into meltdown when CBeebies released a video of him reading You Must Bring a Hat by Simon Philip and Kate Hindley while his adorable dog Woodstock took a nap on his lap.
This time around the actor is going to treat us to Tom McLaughlin's The Cloudspotter and he is once again joined by his dog Woodstock.
The Cloudspotter story revolves around a little boy, Franklin, who spends time on his own spotting clouds so he doesn't feel so alone. All of a sudden Scruffy The Dog comes along and Franklin can't concentrate on his clouds anymore because Scruffy is too distracting.
CBeebiees have released a teaser for the story where Hardy asks us to get into bed and he'll see us in a minute to read us a story.
Other celebrities to read a story on CBeebies have been Emilia Fox, David Tennant, Warwick Davis, James McAvoy and David Hasselhoff.
We can't wait to listen to this story tonight as we drift off to sleep.
More from Entertainment