What was the top song in 2015?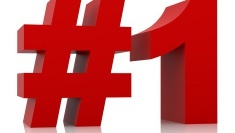 We give an account of the most popular music in 2015!
Who Will be No. 1?!
As is customary at this time of the year, and in the spirit of Ultimate Countdown Lists of 2015, we have decided to give you an account of the best of pop music from the last year.
According to Spotify's top streams report for 2015, Spotify's Global Year in Music here were the big ones for 2015!
Most Streamed Artist : Drake
Most Streams in a single day : Justin Bieber
Most streamed song: Lean On (ft. MØ and DJ Snake) by Major Lazer
Most streamed album : The Weekend – Beauty Behind the Madness
Most streamed artist of all time : Ed Sheeran
We took a look at the Billboard charts for the most streamed songs on YouTube in 2015. Although he didn't make the top 10, we think that special mention should go to Irish man Hozier, for reaching 14 on the list.
From Billboard's Hot 100 Songs here is the countdown of the top 10 streamed songs worldwide on YouTube in 2015.
10) The Hills – The Weekend
9) Earned It – The Weekend
8) Watch Me – Silento
7) Blank Space – Taylor Swift
6) Shut Up and Dance – Walk the Moon
5) Sugar – Maroon 5
4) Trap Queen – Fetty Wap
3) See You Again – Wiz Khalifa Featuring Charlie Puth
2) Thinking Out Loud – Ed Sheeran
And I don't think anyone can be surprised that the number one most streamed song on YouTube goes to Uptown Funk by Mark Ronson ft Bruno Mars. While seriously threatening to become annoying, you know you still start bopping along when you hear it!
More from Entertainment