#RealLove With Haagen-Dazs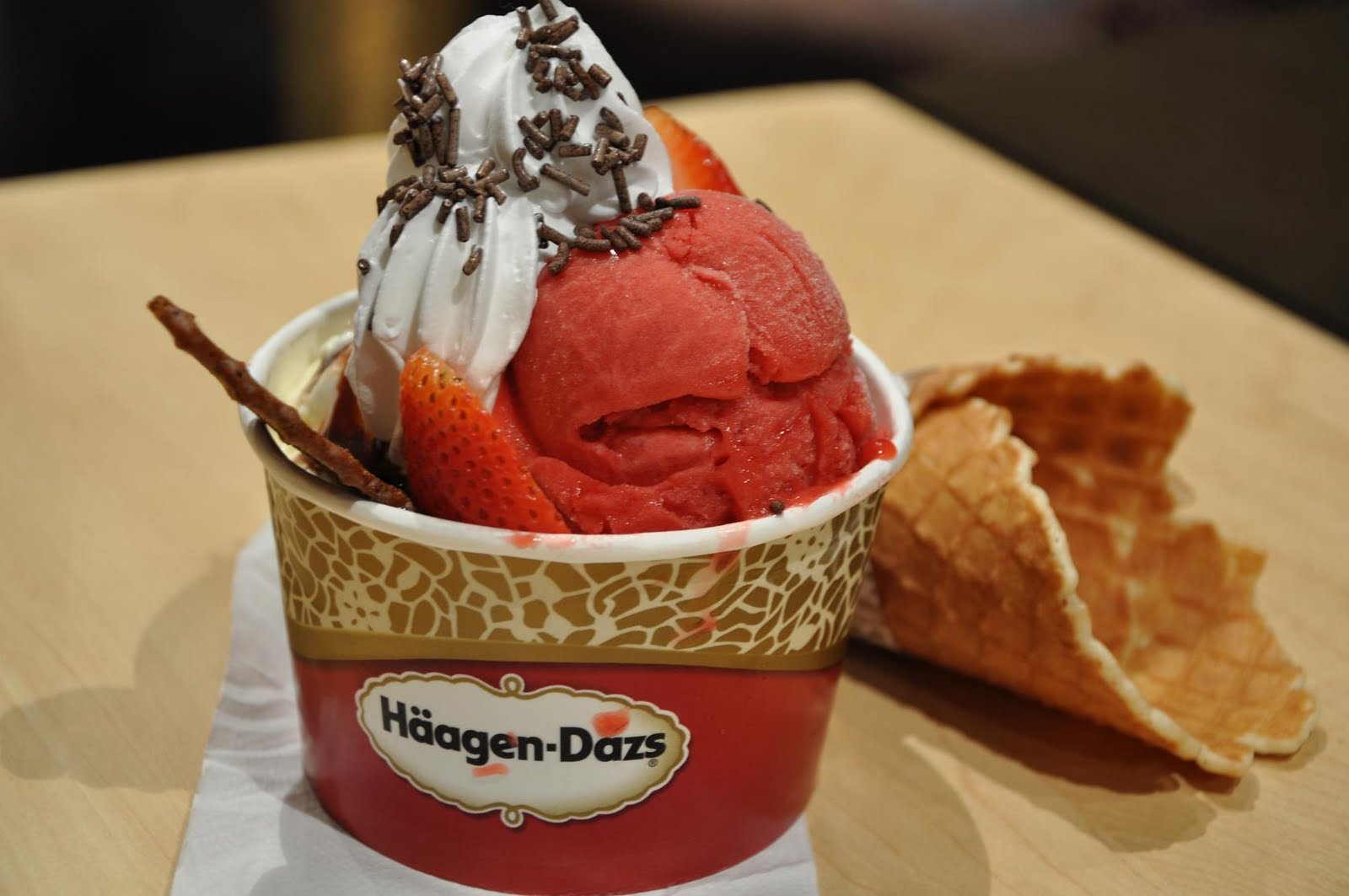 All this week on The KC Show we are running a fantastic competition with Haagen-Dazs where you could win a dinner for two at the five star Hayfield Manor Hotel. One lucky winner will be upgraded to an overnight stay at the beautiful Cork hotel!
To win, we're asking the people of Cork to let us know what did their other half do that made them realise it was #reallove
Here are some of the great responses we've got so far!
"Most romantic things I have done. I surprised my wife on our anniversary by ordering a chauffeur to deliver a box containing a complete outfit then took her to get her hair and nails done then straight to the airport where I was waiting with her suit case all packed got to paris got another chauffeur and stayed in a hotel overlooking the eiffel tower. Lots more if u ring my wife lol her name is elaine.planned for 7 months"
"Hi lads I am with my husband 19 years married for nearly 9 years. He is physically allergic to cats as in he hates them always calling them rats. He gotme a kitten back in 2002 thinking cats never last. Cat is still alive heading on 14 and I have added to the collection now having 4. Definitely true love"
"Hi the nicest thing my fiance done was prepose to me wile I was given birth to our first born oh course I said no he was the one that put me true all thepain hhaahaaa after the baby was born I said yes I thing it was the rong time but a lovely thought thank you Steph"
"The moment I realised he was my true love was at the end of a mad night out he holded my hair back while I pucked my heart and soul out and gave me a paton the back and I thought this ones a keeper!! Laura geaney from tower blarney"
CHECK OUT MORE CONTENT FROM THE KC SHOW HERE
"Alrite lads... so heres the setting. April 1st 1999. SIR Henrys Teenage Gig. Im working there. Im in the Annex DJ Box. Scouting the ladies lol.. Saw a blonde girl. Got her attention. Trots down the steps. Spoke to her. Up to the DJ Box... Met her the day after again...... 9th Feb 2016. Engaged. 3 Children. And did a video of all our haunts as part of the proposal in Cork airport!!! Now if that dont get brownie points in Fecked!! Alan Mallow..".
"Hi kc and jay , I knew My boyfriend was special when we went to New York and he surprised me with jewellery in tiffanys. !!! It was funny when he took out the little blue box everyone around thought it was a ring but it was only a necklace (albeit a lovely one)!"
"Coming up to Christmas in 2014 while watching tv the ad for ferrero Roche came on n I loved it as it was the ad with the tree with the chocs hanging fromit n I love ferrero Roche. I said that id love a tree like that. Christmas day I got an amazing surprise as I got a ferrero Roche tree that my boyfriendpaddy had made himself. He had chopped off d top of a laurel tree, planted it in a pot, sprayed it gold n stuck ferrero chocs on the leaves. Best gift ever!! He propsed this christmas day then. Maria dromahane"
"Elaborating in my last text. I met my wife Natasha in a club when i was 17, i was trying to get lucky, got chatting and drunkenly told her shes thekinda girl i could marry. She must have taken pity on me the rest is history. Now both 29 married 11 years on the 19th with 2 kids."
"The most romantic thing my husband ever did was on the birth of our 2nd child he presented me with a diamond n ruby ring in the labour ward, it was so unexpected n blew me away . All eyes were on the ring he made a big impression with mid wives .ᖟᘴ love him dearly 20 years together"
"Hey guys, I must say it s not often but my other half can be very romantic when he wants to be. We got together 8 years ago after meeting working in MC Donalds winthrop street - fell in love making big macs so we did nut the most romantic thing he has ever done woukd have been when we were just seeing each other (worth mentioning here that he is hungarian) he took me on a surprise spin one evening and we ended up at the beach on rocky bay and that when Iknew it was forever. Happily married now with one small ie. Would live to win the prize for him. Niamh Bablena in glanmire :)"
"My husband gave up living in gran canaria-beautiful sunshine all year long to live in this crappy weather!!! He also moved here and couldn t speak one work of English!!! He now speaks like a cork man!!"
"Good morning. Good to listen in to ye. My boyfriend James are going out one year since last Saturday...He is a romantic guy and recently when I was driving up to Cork from Kanturk for work at 8am he got up with me and made me a cup of tea, put a drop of cold water into it because I don t take milk, made me toast and put the keys in my car with the heating up..I was barely awake but I was dead chuffed with the gesture. :D Keelin"
"My recent husband bought me tickets to Michael buble for my bday and braved the throngs of women and actually went with me where later in the Eve he washit on by a guy in the Burlington hotel! He later went on to Propose to me on the beach in Australia!!"
"Hello guys! My romantic story was my husband ( now) about 4 years ago had a row he sent flowers into work for me a big bouquet ( dog house)!! And the card was " with deepest sympathy" love you loads...... ᖟᘴᖟᘴᖟᘴ funny but was furious"