Boot Full Of Loot With Keary's Renault Cork And Midleton!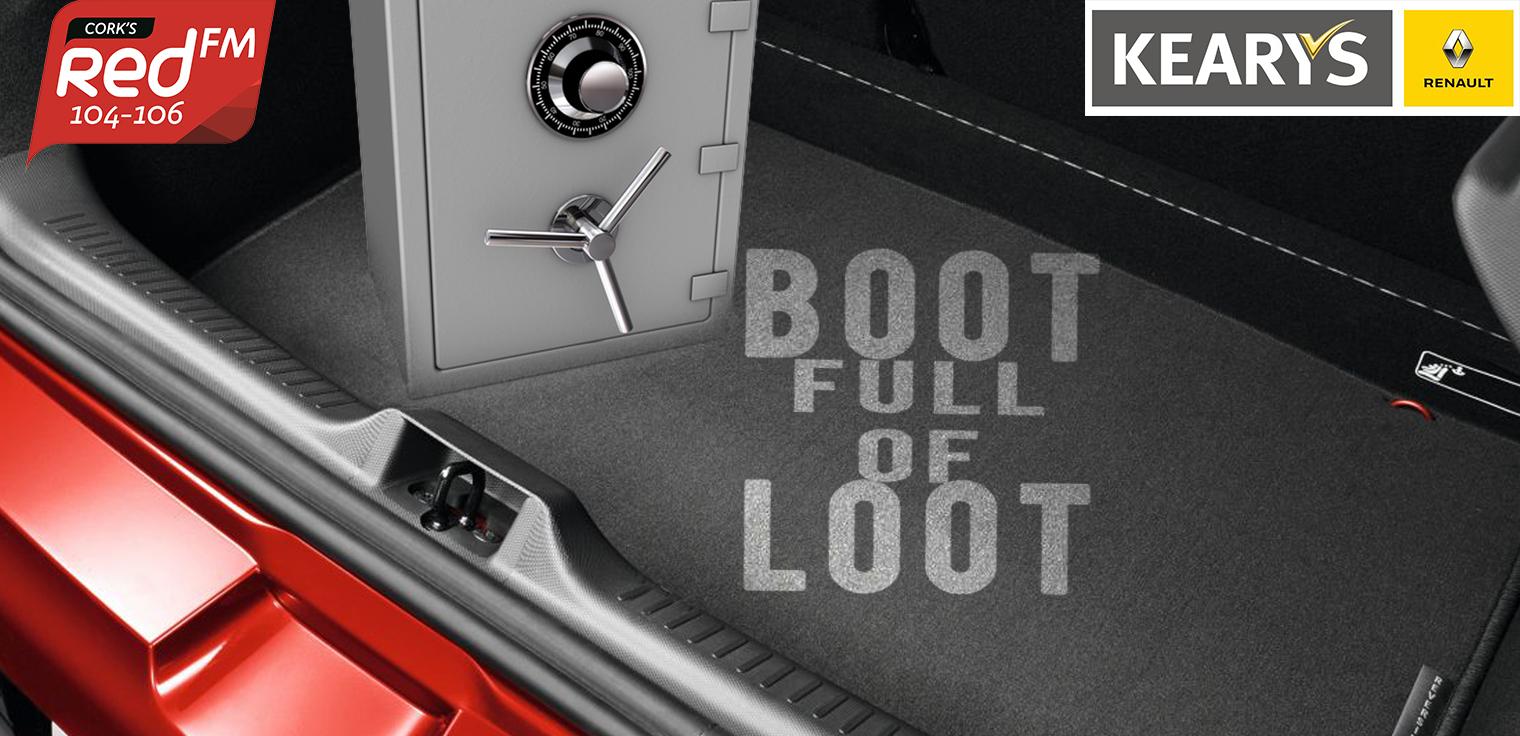 How would you like to get your hands on €10,000???
We've teamed up with Keary's Renault Cork and Midleton to play RedFM's 'Boot Full of Loot!'
We have a boot full of loot worth €10,000 and all you have to do is crack the 4 digit code in the correct combination!
Listen in at 8am, 11am, 2pm and 5pm every day for your chance to play.
Also, we will be bringing the safe full of cash to your location
Watch out for the Red Patrollers in the Renault Kadjar!
Redfm's 'Boot Full of Loot' with Kearys Renault Cork and Midleton