More Music Bingo - Stay In, Tune In, Hear The Songs & Win!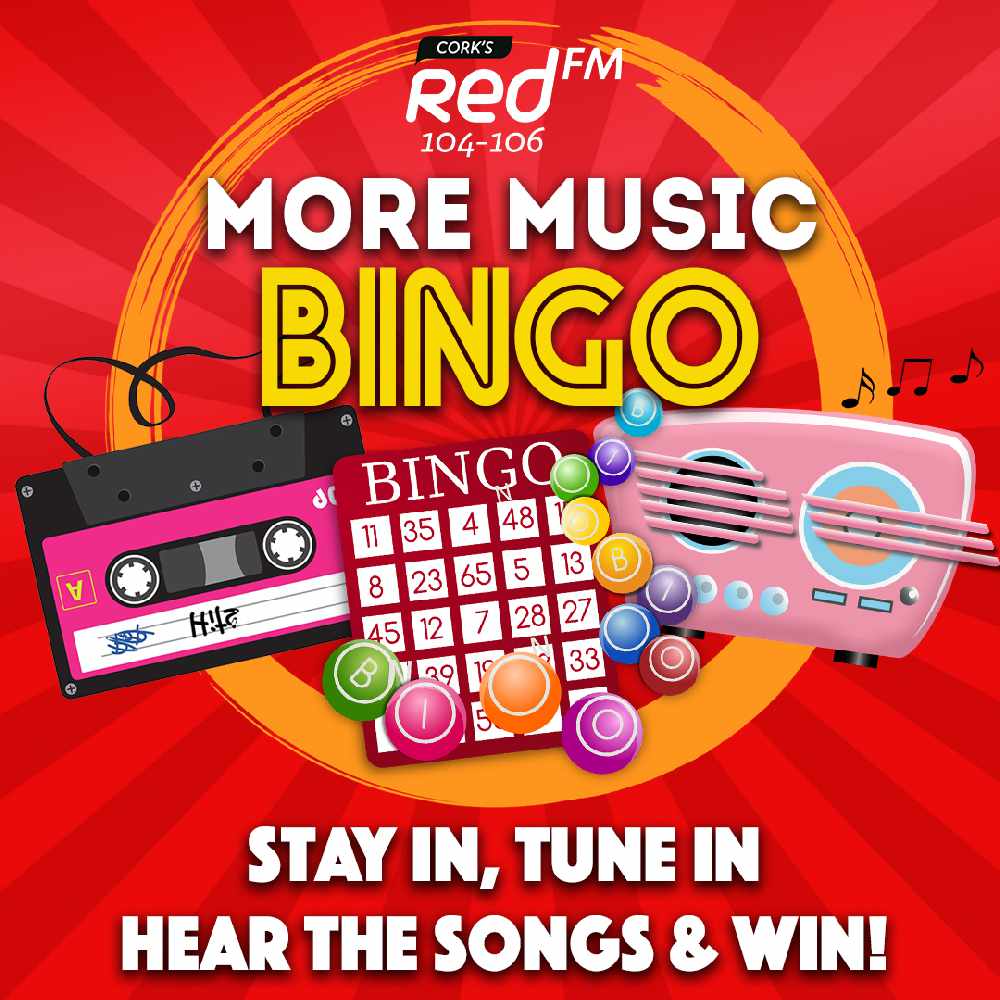 Turn your favourite songs into cash on RedFM's More Music Bingo! Listening to the radio has never sounded so good!
Stay in, listen and win…
CURRENT GAME CODE: XLJI
New Game commencing on TUESDAY 23rd FEBRUARY at 12pm
What to do:
**5 Cards Max per Person**
Reference = REDFM
Generate your unique More Music Bingo card HERE
Tune in to More Music with Philip Bourke 12pm-4pm weekdays
Cross off the songs on your unique card as you hear them played between 12pm-4pm.
Get a vertical or horizontal line fully filled, call in and claim your cash on 1850 104 106 (only one vertical & one horizontal line winner per game!)
Fill the full card and you've got BINGO, call Phil, tell him you've just got More Music Bingo and win the allocated amount for the game.
When you've generated your bingo card, leave it open on your browser or screenshot it and print it out - every game card number is unique! Make sure to keep note of your individual card number so we know you're a winner when you call in!
And that's it! once we've got our first bingo winner we'll start a new game and you just generate another card in the same fashion and simply stay home and keep playing!
Listening to RedFM has never been easier - Tune in on your radio, in your car, online at redfm.ie/player, on our app or on your smartspeaker "Alexa, Play RedFM"
TERMS & CONDITIONS:
Please note musicbingo.vip is a third party website. You do not have to enter any contact information to generate a bingo card.
Keep your bingo card open on your browser, print it out or screenshot it - keep your card number safe so we can check if you've won when you call.
There will be one game code per game. This game code will be updated after we have a Bingo winner for the previous game. Check back on redfm.ie/musicbingo for the latest game codes.
Songs in the gameplay are only valid if they are played on More Music with Philip Bourke from 12pm-4pm weekdays.
There will be a maximum of three winners per game code:

One vertical line winner
One horizontal line winner
One full card Bingo winner

Winners are determined as the first person who calls in with a full line or card which will be checked by the on-air presenter using your individual card number for the current gameplay.
Players cannot win more than once