WIN! See Beyonce In Dublin & Barcelona!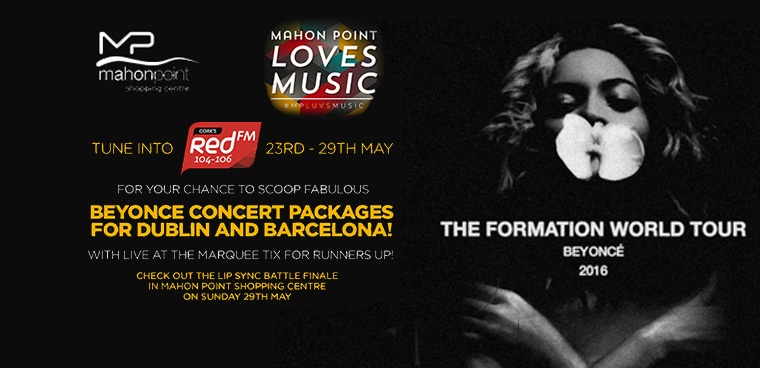 RedFM along with Mahon Point Shopping Centre want to send you to see Beyonce... live in Dublin.... AND Barcelona
All you have to do is dust off those pipes and belt out a tune live on air...
You don't have to have the best voice in town to get through to the final-BUT you do have to have the most entertaining!
If you impress us-you will be part of the Lip Sync Battle final at Mahon Point Shopping Centre on Sunday May 29th from 1pm
There'll be runner up prizes of Live at the Marquee Tickets-but more importantly-one luck listener will walk away with a trip to Dublin and Barcelona to see Beyonce live!!
Mahon Point Shopping Centre-Mahon Point Loves Music!
To be in with a chance of winning, listen across the day for your queue to register!