Cork Crafts - Tipperary Christmas Treats
Cherished memories of Christmas cooking embodied in edible history will be displayed by a Tipperary producer at the 25th City Hall Crafts and Design Fair in Cork from November 24-27.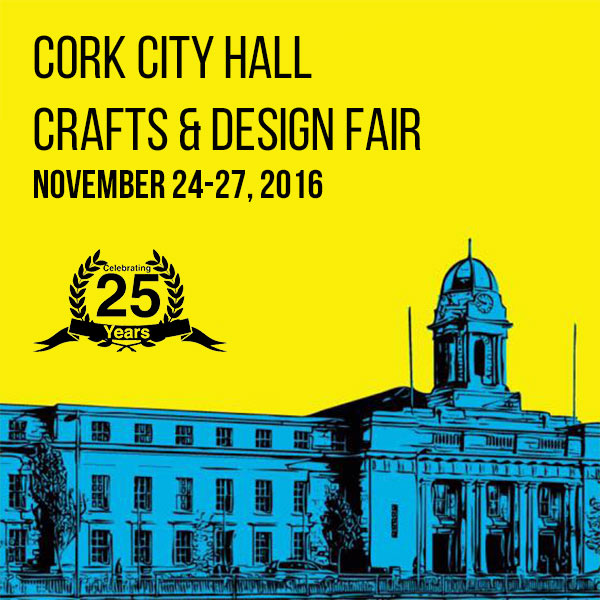 This year's 25th Anniversary Fair promises to be a bumper celebration of an event that traditionally heralds the start of the Christmas season in Cork.
Florrie Purcell of The Scullery in Nenagh, will show how she has captured the essence of Christmas in her puddings, mincemeat, brandy butter and ham glaze, which are still made with the same recipe for over four generations of her family.
"While it is all about taste and texture, my products also evoke much-loved, happy memories of times past with loves ones. It's about putting miles behind your smiles when eating," she said.
"I spent many years cooking with my own mum Florrie at her AGA and have to say she has been my true inspiration.
"The Scullery traditionally was a room in the house where food was stored to keep fresh so in this vein, I've created a range that is totally free from artificial colours, flavours, preservatives, MSG or GM ingredients.
"The Scullery now works closely with some of the biggest food brands to come up with groundbreaking new ideas for a hungry market.
"We have built up an award-winning range including various sauces, pickles, relishes and Christmas plum puddings.
Over €150,000 per day will be spent at the biggest crafts fair outside Dublin, which will feature over 60 of the best contemporary crafts and artisan food producers from all over Ireland.
"The City Hall Crafts and Design Fair gives a vital economic stimulus to the crafts and design industry in the Munster region," said Festival organiser Patrick O'Sullivan.
"Shoppers will find a wide range of crafts, artisan-made goods, food and drink, designer handcrafted outfits and accessories at the Fair.
"This year we have a lot of new content with many first-time exhibitors showcasing the best of new crafts and food from around the country."
Among the range of other exhibitors showcasing individual and original pieces this year will be Cobh artist and jeweller Barbara Hall, Wexford's bespoke hardwood furniture designers Bevel Furniture and award-winning jewellery creator Blaithin Ennis and West Cork artist Annabel Langrish.
Julie and Owen McLoughlin of Jando Design have created a range of prints specially for the City Hall Crafts Fair which will feature some favourite local landmarks such as Saint Fin Barre's Cathedral, The Old Head of Kinsale Lighthouse and Cork City Gaol.
The 25th City Hall Crafts and Design Fair takes place at the City Hall, Cork from November 24-27. Full details and booking can be found at www.cityhallcraftsfair.ie.
For media information contact Darren Hughes, MediaConsult, darren@mediaconsult.ie, 086 293 7037.