Tom Bromell - Limerick Candles
A Limerick man's business borne from his wife's love of candles will be showcased at the 25th City Hall Crafts and Design Fair in Cork from November 24-27.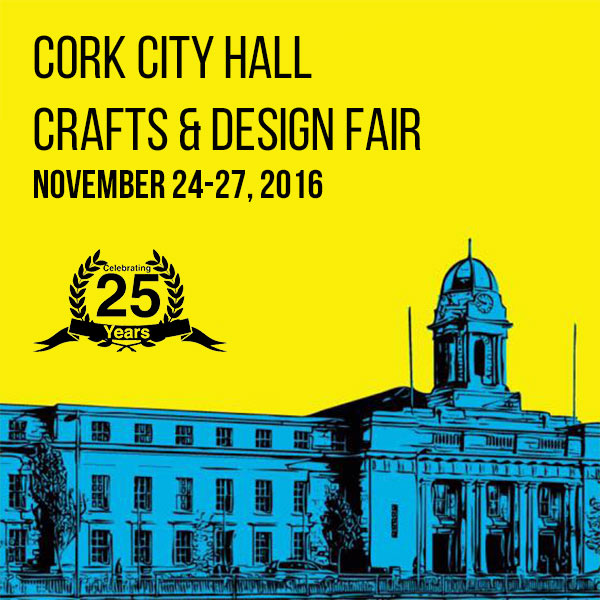 This year's 25th Anniversary Fair promises to be a bumper celebration of an event that traditionally heralds the start of the Christmas season in Cork.
Tom Bromell began Homeland Candles, just outside Limerick city, after deciding to make an alternative to his wife's candles, which were either too smoky or too overpowering.
He believed in his new eco-friendly precision-made candles so much that he ditched a career in the motor, aircraft and manufacturing industries to pursue his hobby full-time seven years ago.
"As a son of a carpenter, I helped my dad from a young age in making all kinds of furniture and replica antique grandfather clocks in his workshop," he said.
"I developed many skills and learnt about the importance of moisture, room temperature, slow drying, glue and colour mixes in relation to making wood products.
"I started making candles many years ago as a hobby because my wife loves burning candles.
"The problem was that most of the candles would burn badly, be too smoky and the scent would be either overpowering or non-existent.
"I began researching and experimenting to develop a candle that was technically perfect. We now make candles that burn evenly, offer quality fragrance and an unbeatable glow."
Over €150,000 per day will be spent at the biggest crafts fair outside Dublin, which will feature over 60 of the best contemporary crafts and artisan food producers from all over Ireland.
"The City Hall Crafts and Design Fair gives a vital economic stimulus to the crafts and design industry in the Munster region with an estimated spend in excess of €150,000 per day," said Festival organiser Patrick O'Sullivan.
"Shoppers will find a wide range of crafts, artisan-made goods, food and drink, designer handcrafted outfits and accessories at the Fair.
"This year we have a lot of new content with many first-time exhibitors showcasing the best of new crafts and food from around the country."
Among the range of exhibitors showcasing individual and original pieces this year will be Cobh artist and jeweller Barbara Hall.
Julie and Owen McLoughlin of Jando Design have created a range of prints specially for the City Hall Crafts Fair which will feature some favourite local landmarks such as Saint Fin Barre's Cathedral, The Old Head of Kinsale Lighthouse and Cork City Gaol.
The 25th City Hall Crafts and Design Fair takes place at the City Hall, Cork from November 24-27. Full details and booking can be found at www.cityhallcraftsfair.ie.
For media information contact Darren Hughes, MediaConsult, darren@mediaconsult.ie, 086 293 7037.