Our Sponsored Puppy In Training
We are delighted to announce that we have teamed up with Irish Guide Dogs for the Blind to sponsor a 'Puppy in Training' for a year. The puppy, yet to be named, is currently being fostered by the Kenna family in Blarney. Here you can follow the puppie's journey through its puppy raising stage. Irish Guide Dogs for the Blind urgently need Puppy Raisers - for more information on changing someone's life by becoming a Puppy Raiser click here.
Trip to Mahon Point
Our Guide Dog has been busy this September as you can see below. Her first training visit to Mahon Point Shopping Centre was a big event for his this month.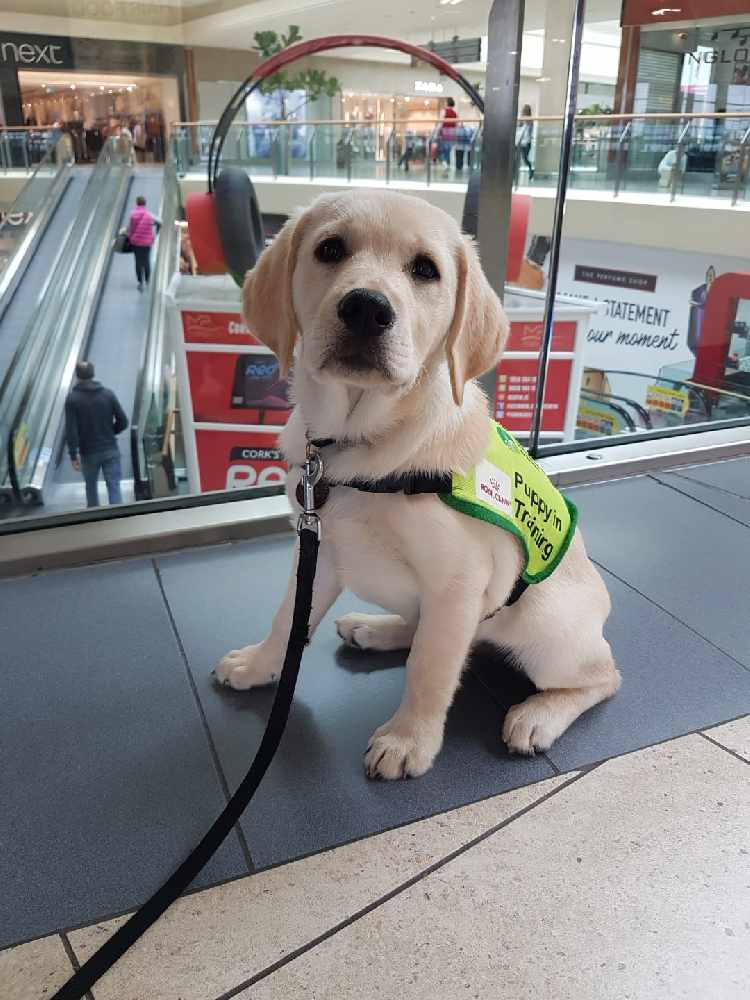 The visit consisted of stair and elevator exercises, along with familiarisation and association with children and adults.
A trip to Tesco, up and down aisles with distraction exercises passing the bakery and meats sections.
She did amazingly well for a pup of such a tender age of 14 weeks. Onwards and upwards.
-Brian.
For more information on Puppy Raising visit the Irish Guide Dogs website by clicking HERE