Fed By Red: Episode 1 - Weight Loss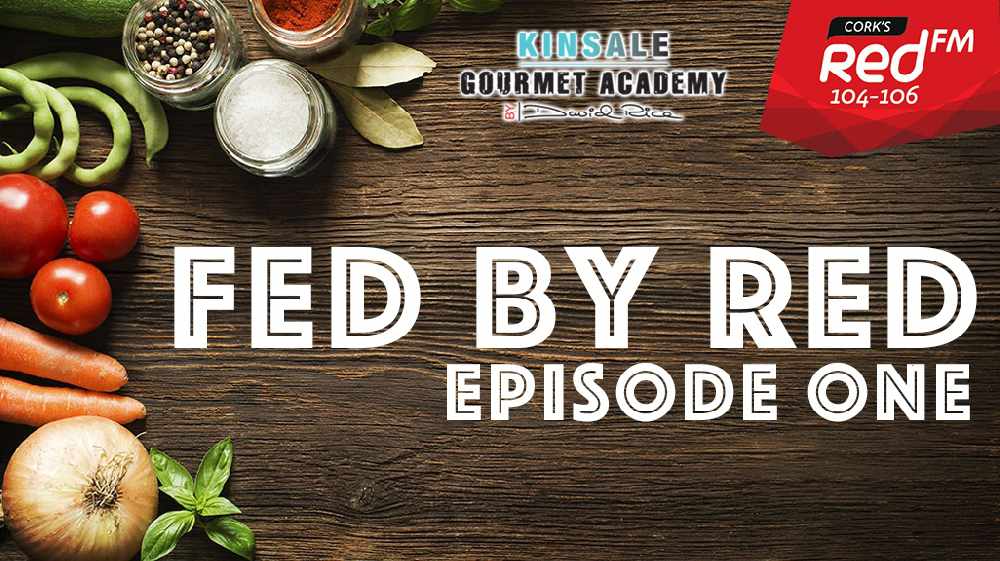 Fed By Red is RedFM's brand new cookery show fronted by Kinsale Gourmet Academy's David Rice.
In this episode David visits Victoria & Gavin at their home in Mitchelstown. Both work full time and commute from Mitchelstown to Cork daily. They find that by the time they return home in the evenings, there is little time to prepare a healthy meal and they resort to fast options like takeout. Dave shares healthier alternatives for breakfast, lunch and dinner that are quick and easy to prepare and of a higher nutritional value.
Recipes:
Overnight Oats with Granola and Coconut Yoghurt
Serve 1
Ingredients
50g porridge oats
50ml apple juice not from concentrate
150ml whole milk organic
1 tbs blueberries
3 strawberries
1 tbs coconut and vanilla yoghurt
1tbs good quality granola
Method
Place the oats, apple juice and milk in a kinder jar and soak in the fridge overnight.
The next morning top up the oats with the fruit, yoghurt and granola and enjoy.
Fast Fish Pie with Potato Salad Topping
Serves 2
Ingredients Potato Salad Topping
2 large cooked baked potatoes (to cook have them baked at 180c for 1 hour)
2 spring onion finely sliced
1 tsp chopped dill
1tbsp of crème fraiche
1 tsp of wholegrain mustard
salt and pepper
Method for Potato Salad Topping
Remove the skin for the potato, crush them in your hands and mix in a bowl with the rest of the ingredients and set aside
Ingredients Fish Pie
200g of diced salmon
6 peeled tiger prawns
100g of diced cod
1 onion finely sliced
100ml white wine
150ml cream
1 handfull of frozen peas
75g baby spinach
1 tsp wholegrain mustard
1 tsp chopped dill
salt and pepper
curry powder
Method
Preheat the oven to 200c

Place a 10inch oven proof pan on a high heat, add a drop of oil.

Season the fish with salt, pepper and pinch of curry powder and seal on one side on a high heat in the pan, then remove to a plate.

Next add the sliced onion, reduce the heat in the pan and sweat the onion for 4-5 mins until soft.

Add in the spinach next followed by the wine and boil for 60 seconds, the add in cream, peas, mustard, herbs and boil for 60 seconds

Now place the fish into the sauce with the sealed side of the fish facing up.

Crumble over the potato salad, place the pan in the oven and bake for 10 mins

Remove from oven and serve.
Not So Naughty Oat Cookies
Make 12 biscuits
125g oats
125g spelt flour
125g melted butter
125g coconut sugar
1 tsp maple syrup
50g 70% dark sugar broken into small pieces
Method
1. Preheat oven to 170c
2. Melt the butter, sugar and maple syrup in a saucepan over a low heat until all melted.
3. Remove the pan from the heat and fold in the oats, flour and chocolate.
4. Mix until it forms a dough.
5. Leave to cool for 5 minutes and then roll into golf size balls, place on a greased baking tray and slightly press down dough.
6. Bake for 10-12 until cooked on the outside and still slight soft in the centre.