Fed By Red: Episode 4 - Fussy Eaters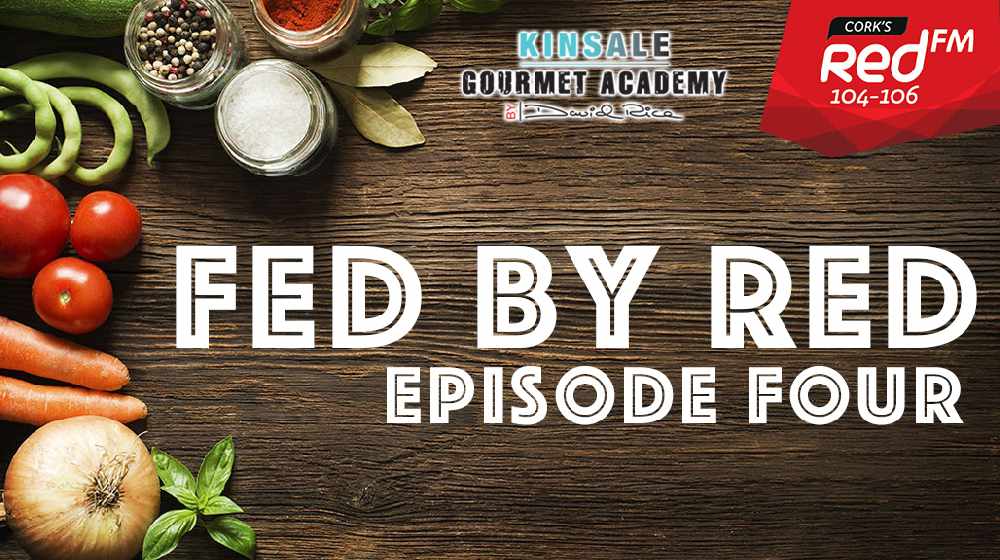 In this episode David visits Theresa Gaughan and her son Daniel in Carrigtwohill. Theresa contacted the show as she was finding it difficult to get fussy eater Daniel to eat vegetables and more of a variety of dishes in his diet. David will show them how to make homemade chicken goujons, homemade pizza with vegetable sauce and wholemeal pancakes.
Recipes:
Wholemeal pancakes
Ingredients - makes 6-8 pancakes
75g plain flour
75g wholemeal flour
2 organic eggs
250ml full fat milk
50g butter
Fresh fruit, maple syrup and lemon to serve.
Method
• Whisk the flour, eggs and milk together in a bowl until there are no lumps in the batter.
• Preheat a pan on a medium heat, rub a little bit of butter in the pan.
• When the buttter is hot add in a ladel of batter and cook the pancake until golden on one side, then flip over and cook the second side.
• Serve with fruit, lemon and syrup.
Pizza vegetable sauce
Ingredients - makes 800ml
1 onion finely sliced
3 garlic cloves crushed
½ red pepper finely sliced
½ yellow pepper finely sliced
1 carrot finely grated
400ml tomato passata
200ml water
olive oil
Method
• Heat a saucepan on a medium heat, add a splash of oil to the pan and put in the onions and garlic and cook on a gentle heat until the onions are soft. Then add the pepper and cook for a few more minutes.
• Next throw in the grated carrot, cook for a further minute then add the tomato, water and some salt and pepper.
• Cook until the vegetables are soft and blitz the sauce to a smooth consistency.
Pizza
Ingredients
2 precooked pizza bases
2 cooked chicken breasts chopped
100g grated chesse
Cooked pizza vegetable sauce.
Method:
• Preheat oven to 220c.
• Put the pizza base onto a large tray, spread on some sauce, followed by the chicken and cheese.
• Add some raw vegetables to your liking.
• Bake for 10-12 minutes until golden and crisp.
Chicken goujons
Ingredients serves 2 adults or 4 kids
2 chicken breasts sliced in half (open up like a book)
200g flour
2 eggs
100ml milk
200g panko breadcrumbs
½ tsp cajun seasoning
2 crushed garlic cloves
2 sprigs of rosemary
salt and pepper
olive oil
Method
• Preheat the oven to 180C.
• Place the flour and cajun seasoning in one bowl. Place the eggs and milk in another bowl and beat them together, and the panko breadcrumbs in a third separate bowl.
• Dip the chicken in the flour first followed by the egg wash and then finally add in the panko.
• Add some oil to a preheated frying pan, enough so that there is about a quarter inch of oil.
• Add some breadcrumbs to the pan and cook until they are golden. This lets you know that the oil is hot enough to add the chicken.
• Now add the goujons to the pan followed by the garlic and rosemary and cook for 1-2 mins on either side until golden and then transfer to the oven on a wire rack and bake for 8-10 minutes until cooked through.