Can You Tell Which is Which? MAC vs Wet 'n' Wild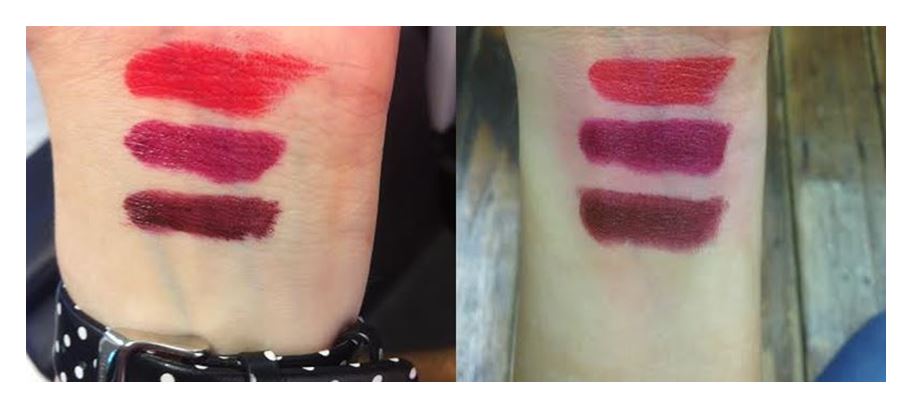 If you are looking to amp up your vamp for AW15, we have the lippies that your make up kit will thank you for. As we head towards non-stretches in the evening, burgundy, red and deep berry tones step up to the lipstick plate.
Mac is one of our favourite beauty brands (they won some serious categories in our Best in Beautie Awards 2015 and you can check out all those awards here) but they have a price tag to match. And if it's the week before payday and you can't afford to spend €20 on a burgundy baby, then you might want to direct your make up mitts towards a cheaper brand instead. And so enter Wet n Wild who are gaining a bit of a reputation for bringing beauty-buying fiends like myself decent makeup at an affordable price.
And I've found three of their Mega Last semi matte lipsticks that are the cosmetic spit of the Mac offerings.
If you can rustle up €2.99 from down the back of the couch, you can pick up one of the deliciously named Sugar Plum Fairy, Stoplight Red or Cherry Bomb. And I reckon that these are fabulous dupes for Mac's Rebel, Ruby Woo and Media. They are both creamy and pigmented but the Mac shades are slightly more vibrant. And while the Mac version are also a little longer-wearing, the change I get in my pocket just about makes up for it.
I've done a few swatches to show you how they compare in shade.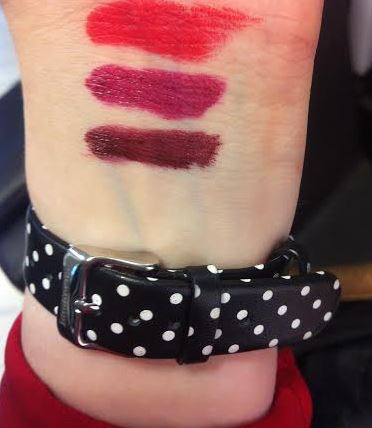 MAC (Ruby Woo, Rebel and Media)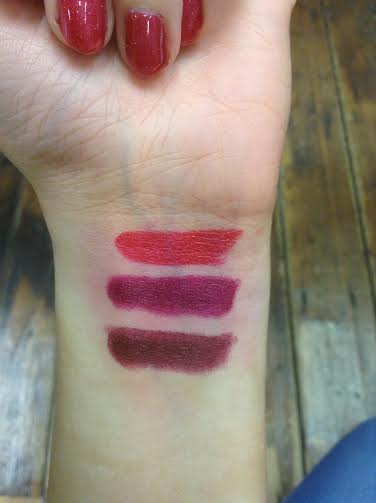 Wet n Wild (Cherry Bomb, Spotlight Red, Sugar Plum Fairy)
Aren't they almost identical in colour? And for my money, they are good affordable dupes for the more expensive MAC lippies.
There are a heap of dupes to be found over at Beaut.ie – head on over and see for yourself!