Found it! Rozanna Purcell's Gorgeous Summer Gúna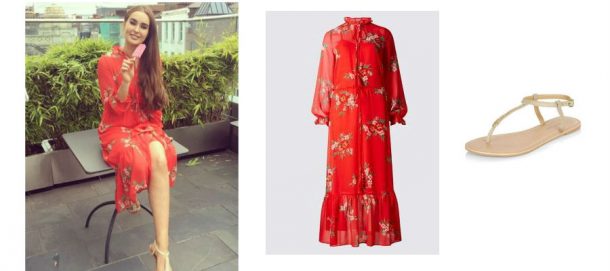 This summer, it's all about floaty, boho dresses. The gypsy look is back, b*tches.
We spied Rozanna Purcell at an M&S event in one of the finest examples of the trend: it's loose, it's sheer, it's floral and Goddamn it, it's red. It's only gawjus.
Of course, Rozanna could make a spacesuit look chic, but this is a dress that will suit everybody. The model wears flat sandals with hers, but it would look so elegant with high strappy heels.
You can nab the exact same dress from Marks & Spencer (€74).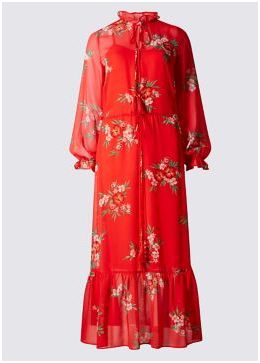 We have also found some amazing (and affordable) pieces to style the dress with. Head on over to find out what they are.