Pics: We try out the very latest semi permanent brow technology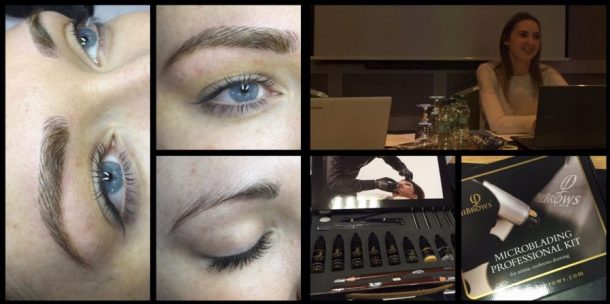 For all of you who now me or follow me on Beaut.ie or Empower, you will know about my brow obsession. For the last 13 years, I have had somewhat of a penchant for eyebrows. I have it because I realized early on in my makeup training just how much a brow could transform someone's face and that by creating a perfectly shaped brow on my clients, I could change the way they feel about themselves both inside and out.
Having undertaken endless amounts of brow training courses throughout the years (some good, some amazing and some not worth talking about), I'm a firm believer that knowledge is power, and that the day I stop learning is the day that I should no longer do makeup or brows. The industry contently changes and newer and better things are developed all the time.
There are huge amount of brow techniques out there and some most of which has serious pros and cons.
With 50% of my clients having been victims of over plucking in the '90s, I have had them on a strict no plucking between appointments and growth serum plan. Out of that 50%, 25% have been lucky and have had their brows come back. But their natural shape might be too flat, or still have remaining small gaps. Or in some cases the front or tails aren't quite as full as they would like.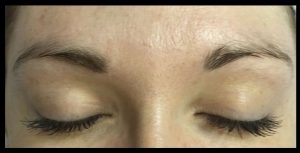 With those clients, I was endlessly looking for a solution to their brow problems. I had done a course in semi permanent eyebrows but I just wasn't getting as natural an effect as I would have liked. This was fine for big makeup wearers, but not for those who want to create a perfect natural eyebrow there was no solution out there for them.
Through online forums and extensive research I found the latest technique in semi permanent 3D Micro Realism Microblading. Ans in order to be a practitioner I had to undertake another course.
The course and technique is called Phi Brow. It was hands down the best course I have ever done, from the master trainer Santa and the kit to the online training and app to measure your clients face to ensure perfect symmetry.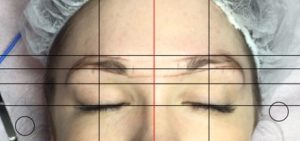 This is a state of the art method in microblading where Phibrow use their own special method to create the 'golden ratio' (1.618) to map your facial features along with their specially designed eyebrow compass to create perfectly shaped brows to compliment each and everyone's facial features.
This new method is great if you want to correct current eyebrow shape, add volume to brows or fill in sparse areas. It's amazing for clients with no eyebrow hairs, as it can create a new, beautiful, naturally looking brow.
And the best part about this treatment is so natural no one will be able to tell you have had a semi permanent treatment.
Having had difficulties in the past with other product line pigments (keep an eye out for my next article on this), I couldn't recommend this treatment or these products or course more. The PhiBrow products are all vegan friendly, heavy metal free and not tested on animals.
We sure have come a long way from the skinny blue/black tattoo brows which makes me even more excited to see what the future will hold in semi permanent brow technology.
If you have any questions in this field Beaut.ie Beauty Ed Aisling is answering all of them on site now!