The jackets you can find on the high street that could be designer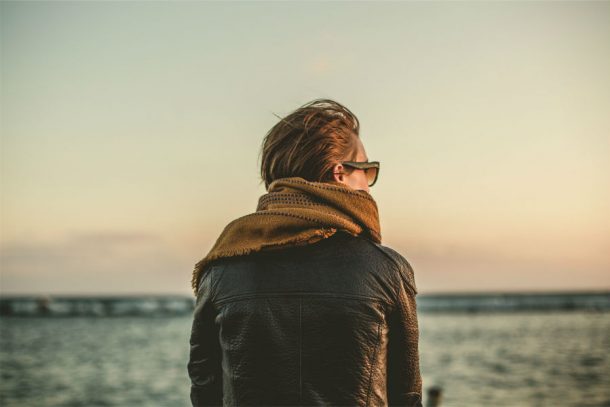 Winter, spring, summer or fall, all you gotta do is bring a jacket with you because it's Ireland and you need one whatever the season. A jacket is the one item to need to have multiple versions of because it's something you wear all year round. A lighter version may be required in summer and a coat in winter, but you know well that those situations are often reversed.
This AW16, I'm so very pleased to tell you, is a stellar season for jackets. Jackets, jackets everywhere and so many styles to choose from!
But first, if you want to inject a bit of now-ness to your outerwear, there's this new guy on the block that ticks so many AW16 trend boxes.
River Island Comic Print Denim Jacket €80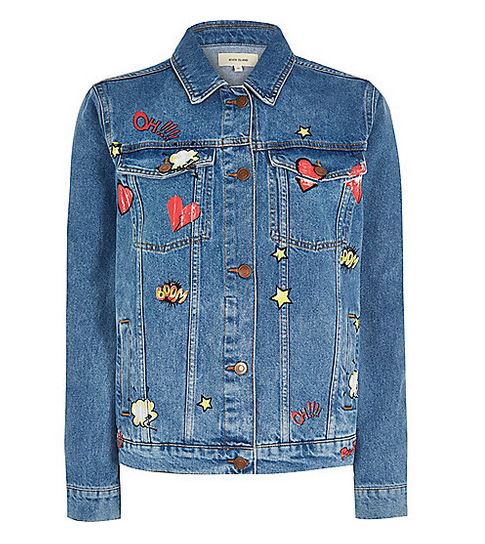 Take note, though; you will be giving it to your younger cousin this time next year so that they can pack it away and wear it next time the fun and funky print and embellishment thing comes back into fashion.
However, we've found three jackets that you can pick up today that can stay in your wardrobe till the end of time.
River Island Cream Colour Block Duster Jacket €80.00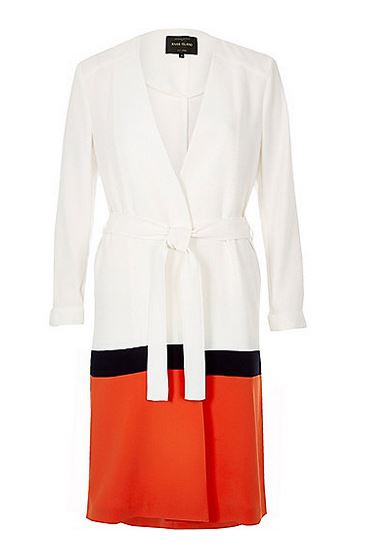 You won't wear it every day, but the clean shape with the masculine belting makes it an instant classic, and the orange hit helps it stand out from the crowd of trench coats.
See the next two very different styles over on Beaut.ie.