The Verdict: We Try L'Oréal Professionnel's New Pro Fiber Collection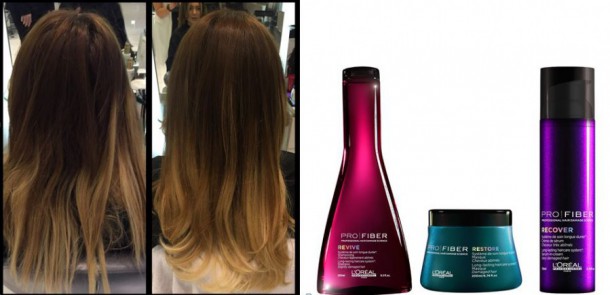 A couple of weeks ago, we were very kindly invited to meet L'Oreal stylists so they could tell us all about their new Pro Fiber Treatment Program for damaged hair. I was running late and despite it being 5.30 pm on a Friday, with the stylists being there all day, I was greeted so warmly. Off to a good start!
The stylists went through its new innovative system with complete clarity (slides and videos and all!), explaining why L'Oreal has developed the first 'recharging', long-lasting hair damage control product. It starts in the salon, is maintained by you at home, and lasts for up to six weeks. Intriguing, eh?
The first step was a consultation. My hair was analysed thoroughly to decide which of the three levels of treatment I personally needed: Revive, Restore or Recover, and lovely Sue, decided on level one – Revive. I was taken to the basin and the appropriate shampoo was used. (By the way, the vanilla and honey scent was amazing.) The best part though, was that even though she hadn't used conditioner – which usually, being half blond, would be a complete nightmare for me – my hair brushed out with ease. The chosen treatment was applied next, and left on for 10 minutes. My hair was then rinsed and blow dried. It was lovely.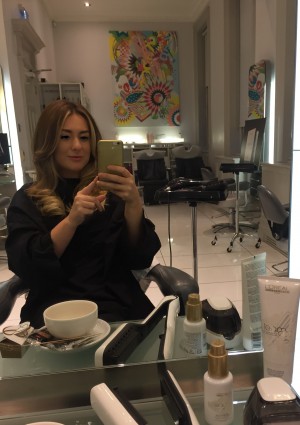 Now for the verdict: I think it's a MUST if you have dry, over processed or damaged hair like me. It certainly has helped mine. Most importantly, where can you avail of this hair changing experience? It's available in every salon in Ireland that hosts L'Oréal Professional, so there's definitely somewhere in your neck of the woods that will have this treat for your hair.
We love a good hair treatment over at Beaut.ie – head on over to read more!