What's the Hero Make Up Removal Product In the Pro's Kit?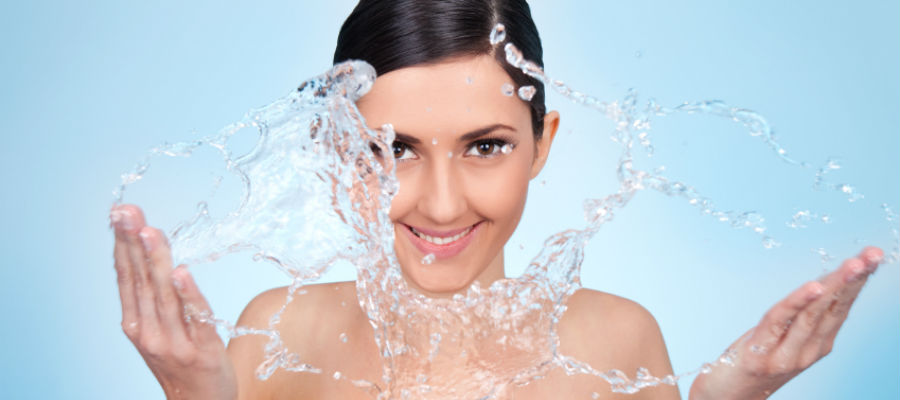 We know that beauty rules are made to be broken (hells yeah we're going to rock a bright lip and a dramatic eye together if we feel like it) but there is one thing that Team Beaut will never do and that's use wipes on our precious faces.
Wipes can leave the skin, rough, red, dry and irritated as they have a hee-uge amount of alcohol in them, while skin needs to be primed, hydrated and plumped for make up to be applied properly. So even when I'm on location in a place that doesn't have a lot of water on hand and numerous make up looks have to be applied throughout the day, I stay well away from nasty face wipes.
There are those times when you think you might get away with it, like at festivals or after a particularly raucous night on the tiles, but stay away from the wipes. Instead, I have a brilliant alternative for when you are in a beauty bind.
And that solution is: La Roche Posay Toleriane Eye Make Up Remover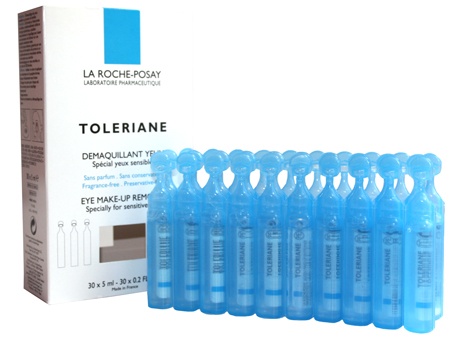 The product comes in small, sterile single-dose packaging which make them excellent little saviours to bring with you on the go. Sodium Hyaluronate, which is traditionally used in ophthalmic surgery, is one of the main ingredients and it instantly dissolves make-up. Eyelids are perfectly cleansed and the best part is that it leaves no oily residue and skin is hydrated and soothed so make up can be directly applied after. Oh, and it's safe for contact lens wearers and those with sensitive eyes.
In fact, because it's so safe to use around the eye area, I have yet to find someone who has reacted to it and I find it excellent for removing make up on people with mild skin disorders like psoriasis or eczema.
Yes, it's eye make remover, but in a fix it certainly can be used to remove make up from your whole face. You can also use it for little niggly things like cleaning up any fall out of eye shadow under the eye, for making sure your black liquid eye liner is perfectly flicked out in to a tapered wing and for cleaning up a dark lip under the lower lip line. You can even mix a bit in with your mascara when it starts drying up to keep you going an extra few days.
If you are planning a weekend break or staying somewhere with limited resources overnight or if you are a make up artist needing a substitute for wipes, this is it. As they are teeny tiny enough to fit in your wallet, there is no excuse to bring wipes with you ever again and at €16.49, they're purse-friendly too.
Head on over to Beaut.ie for more secrets from the Pro Make Up Artist's kit, including the 'miracle cream', the multi-functional marvel and the humble straw.