Arcadia workers hold demonstration on St Patrick's Street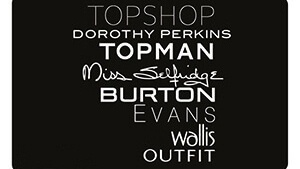 Former Arcadia workers in the City are demonstrating outside their former workplace on St Patrick's Street. 
The collapse of Arcadia in November led to the loss of almost 500 jobs in the Republic as well as stores such as Topshop, Evans and Dorothy Perkins.

They're the latest retail staff to picket their former workplace after former Debenhams staff in the city began blockading stores at Mahon Point Shopping Centre and on St Patrick's Street.

Catriona worked at Dorothy Perkins on St Patrick's Street for 15 years and is one of the group demonstrating outside the store.

Speaking to RedFM News, Catriona says they have had no contact from Arcadia.
"Nothing has changed, we're still in the exact same position as we were last week.
"I presume that the company has gotten wind of what we are doing, but nothing has changed; we've had absolutely no contact from anyone.
"In terms of whether we're going to continue protesting, we haven't gotten that far yet.
"I think maybe when stores do start reopening in the city we maybe will be out again, but at the moment we have no immediate plans."

More from Cork