Brothers walk free after witnesses decline to testify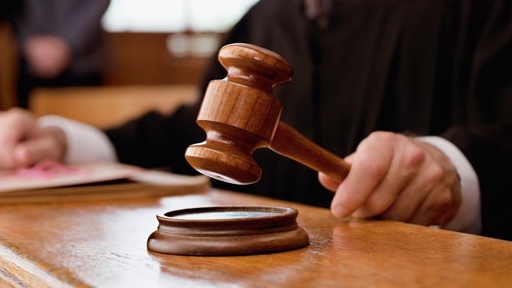 Two brothers walked free from court today after two key witnesses in the state's case against them declined to give evidence in relation to an incident where the brothers were accused of breaking into a house and attacking the occupants.
Alan Quilligan (28) from Eagle Valley, Wilton in Cork had been charged with burglary by entering a house at Dunard, Mayfield in Cork with intent to commit assault, assault causing harm to Nicole O'Leary and criminal damage to a car belonging to Keith Greaney at the house on January 20th 2020.
Jason Quillgan (26) of the same address was charged with aggravated burglary by entering the house at Dunard, Mayfield armed with a machete with intent to commit assault, assault causing harm to Keith Greaney and criminal damage to Mr Greaney's car at the same address on the same date.
Both men replied 'Not Guilty' when they were each arraigned by Registrar Gerardine O'Leary on the three charges against them before the jury panel at Cork Circuit Criminal Court and the prosecution called its first witness, Keith Greaney to give evidence only for Mr Greaney to decline to testify.
"I don't want to give any evidence in court today," said Mr Greaney in reply to each question put to him by prosecution counsel, Dermot Sheehan SC who asked him if he was Keith Greaney, what age was he and was he opting not to give evidence of his own free will?
Earlier in the absence of the jury, Det Sgt Mike Hogan of Mayfield Garda Station told the court that he had spoken to the other injured party in the case, Nicole O'Leary and she had indicated that she did not wish to give evidence and he believed that she had decided this of her own free will.
Mr Sheehan said that given that the state had no evidence to give, he was closing the prosecution case and defence counsel, Tom Creed SC for Alan Quilligan and Siobhan Lankford SC for Jason Quilligan both applied to Judge Helen Boyle for a direction to find both accused not guilty.
Judge Boyle said: "Given there is no evidence being offered by the state, the only verdict available is one of 'Not Guilty by direction'." The jury then returned a verdict of 'Not Guilty by direction" whereupon Judge Boyle told both men that they were free to leave and they left the court.
More from Cork