It's Time to Hydrate this week with Centra's Live Every Day!
It's important to Hydrate at all times to keep your energy levels up
Along with Centra we want you to live every day, and this week it's all about Hydration
So here are our tips to help you Hydrated!-and make sure to read to the end for a chance to win a Centra voucher worth €40!
Drink Plenty of Water!
It sounds simple-but a lot of people are not getting their daily intake of water. You should try and drink 2 litres of water a day-not only will it keep you hydrated-but it makes your skin healthier and helps get rid of any toxins in your body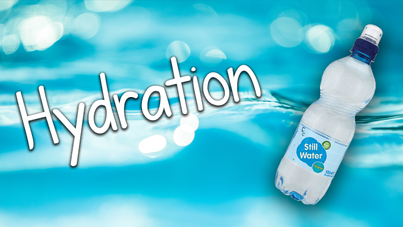 Eat Watermelon
While it's true a tall glass of water is the best known way to stay hydrated, there are plenty of alternative options.
Did you know that Watermelon is made up of 92 percent water! But its salt, calcium and magnesium is what makes it ideal for rehydration. It is also a good source of potassium, vitamin A and vitamin C.
Cucumbers
Composed of 96 percent water, cucumbers have no saturated fat or cholesterol, and are very high in vitamin K, vitamin B6 and iron.
Sports drinks

Sugar and sodium are good things when it comes to sports drinks as they can bring your body back to balance faster than water after a grueling workout
Coconut water

Unlike sports beverages, coconut water is low in carbohydrates, while still rich in potassium. And its unsweetened varieties can be very hydrating (assuming you like its unique taste). According to a study, the all-natural beverage is effective in rehydrating after light exercise
So how do you stay hydrated?-Just comment below and you could win a Centra voucher worth €40 with thanks to Centra Live Every Day!
Plus make sure to check out Centra's LIVETODAY photo competition for the chance of winning €1,000! All you have to do is share a photo on Facebook, Twitter or Instragram using hashtag #LIVETODAY that best captures you living in the moment and seizing the day to win! Check out https://centra.ie/live-every-day for all the details!