About Dave Mac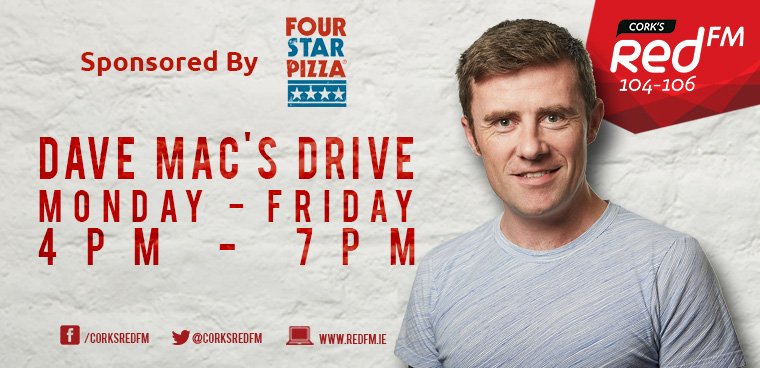 Dave Mac's Drive will not only keep listeners company on their drive home with brand new music, RedFM's Total Traffic will provide the most informative traffic updates, what spots to avoid and what routes to take you home quickly.
Can you guess the Home Run Hit from a jumble of lyrics, or how about guessing the missing word in Hole In The Headline?
Tune in to Dave to catch up with the daily "Local Legend" and find out who has been lucky (or unlucky) enough to make it in to "Good Day/Bad Day" #WeekdaysFrom4 (He REALLY likes hashtags).