Major Star Wars Alert
No other film geeks people out like Star Wars.
It's a special kind of madness and when news of 'A NEW MOVIE' breaks so does the actual internet hosting that news.
The official website had this opener today.
'We have the greatest fans in this or any other galaxy. In appreciation of the fans, we wanted them to be the first to know the title of the next chapter in the Skywalker saga: STAR WARS: THE LAST JEDI.
THE LAST JEDI is written and directed by Rian Johnson and produced by Kathleen Kennedy and Ram Bergman and executive produced by J.J. Abrams, Jason McGatlin, and Tom Karnowski.
STAR WARS: THE LAST JEDI is scheduled for release December 15, 2017.
StarWars.com. All Star Wars, all the time''
So here it is ......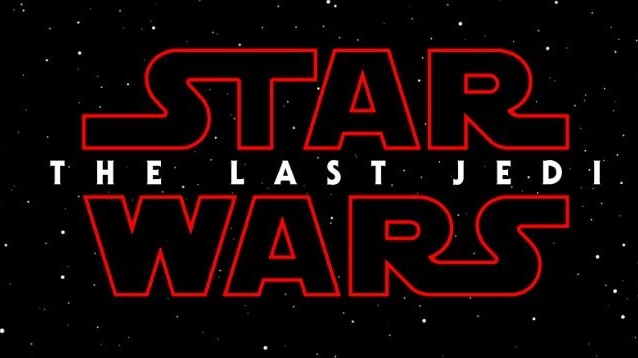 Cool name eh? Now we just have to guess what is actually going on here script wise. Ideally Luke Skywalker has since
bought a nice little two bed apartment in Kerry and is spending his weekends training in the Healy Rea lads on the oul' Lightsabers.
Rey (nothing to do with the Healy Rea's ) is expecting twins fathered by Daithi O Se and Jabba The Hutt has bought a load of Hotels off Nama.
On a serious note, how amazing would it be if they continued the Saga in Cork and Kerry?
Ewoks in flat caps smoking pipes and drinking warm porter from a Jug.
Listen to them, pure Kerry, completely inaudible.
Until the trailer drops let's continue in that fantasy phase of a 'Shtar Wars' saga along the Wild Atlantic Way
According to the Verge.com the new Star Wars will be Directed by Rian Johnson, the film is said to take up immediately after the final shot of J.J. Abrams' The Force Awakens, when Daisy Ridley's Rey was handing Luke Skywalker his old lightsaber. Skywalker, it would seem, is the last Jedi of the title, and while it's not clear what the plot of the film is in any sense, the title alone could indicate the film will be largely centered around Mark Hamill's character. But as my colleague Sean O'Kane points out, the word "Jedi" can be used when talking about either a single Jedi or a group — which could make the title a hiding-in-plain-sight reference to Rey, or others, joining Luke as guardians of peace in the galaxy.
Can.Not.Wait.
KC