RedFM's Mission Enable: 30 Day Challenge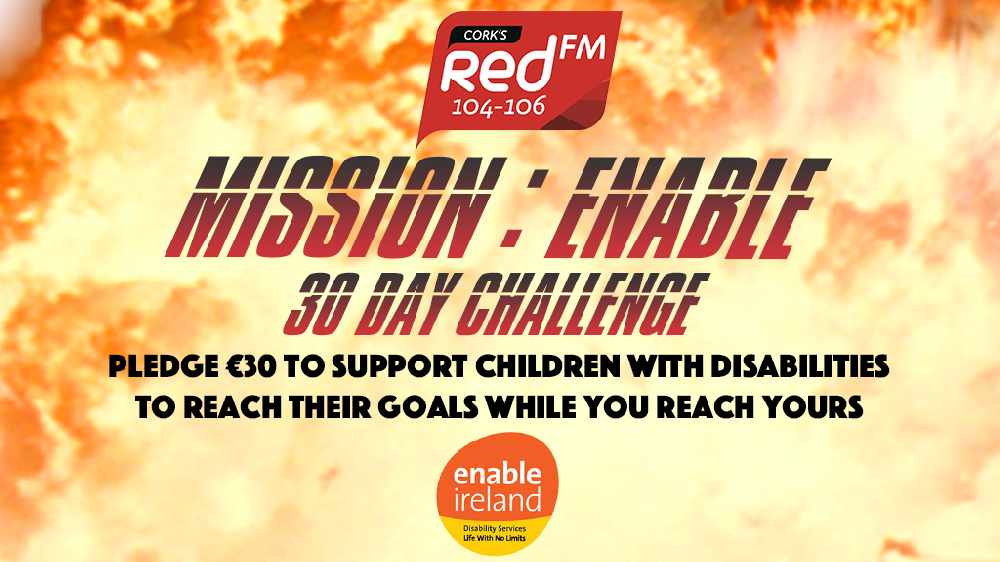 OR
Cork's RedFM wants you to undertake a mission!
Your mission should you choose to accept it is to help Enable Ireland raise funds and awareness across Cork to aid the development of their brand new facility at Curraheen.
This is RedFM's Mission Enable and we're asking you to join our team and challenge yourself for 30 days starting on September 24th to raise a minimum of €30 per person for Enable Ireland. Whether you want to get fitter, learn a new skill or simply get a job done that you've been putting off like painting the living room - now's your chance!
Our own presenters will be taking on their own 30 Day Challenges that will be revealed soon!
Sign up as an individual or get competitive and get your workplace or family involved!
SIGN UP HERE: