Win Vouchers For Deliveroo!
Deliveroo is the brand new takeaway app with a difference! You can order food from your favourite restaurants and have them delivered to your door.
Deliveroo are based in Cork City Centre-and are now in Douglas too!
It's Monday-worst day of the week!
So we want to help you get over your Monday blues!
We want to deliver lunch to your office today thanks to Deliveroo!
Here are the restaurants you can choose from: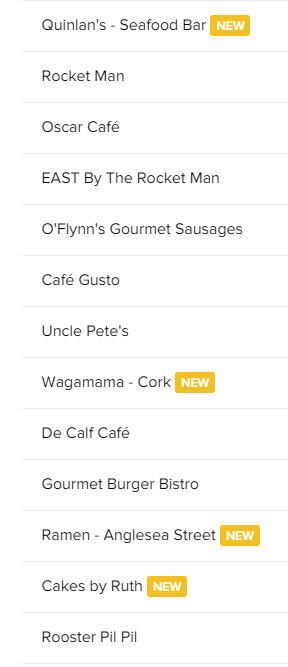 To win, listen to The KC Show on Monday mornings to get lunch delivered to your workplace.
You can also win vouchers by tuning in to Dave Mac's Drive weekdays from 4pm - 7pm!