All The Info You Need For Ed Sheeran Gigs This Weekend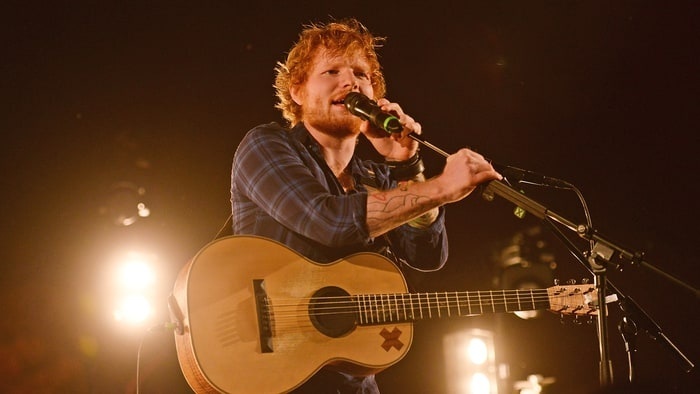 Everything you need to know about what you can and can't bring, ticket info and transport.
You already have the stage times here but here's all the other info you need to know ahead of the weekend:
We want you to enjoy Ed Sheeran's record breaking Irish Tour 2018 so here are few helpful tips ahead of the Cork dates.
•Aiken Promotions have created an Ed Sheeran Irish Tour App which is available now on android and Apple. It can be downloaded in the Google Play Store or Apple Store.
• The venue will open at 5pm on the show days.
• Please remember to keep your tickets safe and check your tickets in advance to ensure you are attending the correct venue on the correct date.
•Early queuing will not be permitted in the streets around the venue. This is a residential area and we ask ticket holders to please respect the privacy of the residents and respect the local community.
•PLEASE do not bring a bag unless it is totally necessary. People without bags will be Fast-tracked. If you must bring a bag it needs to be less than A4 size. Bags larger than A4 size will not be allowed into the stadium.
• The opening acts for Ed Sheeran at each show will be very special guests Anne-Marie, Jamie Lawson & Beoga. Please check the App and Social Media for Stage times closer to show-days. All Times subject to change
• We strongly discourage patrons from purchasing tickets from any sites other than www.ticketmaster.ie which is the authorised seller of tickets for this event. Purchasing on www.ticketmaster.ie or from a Ticketmaster outlet directly guarantees genuine tickets. Anyone presenting a bogus ticket will be refused entry to the show.
• Under 18's MUST be accompanied at all times by a parent or guardian attending the event who will remain with them and take full responsibility for them throughout the duration of the event.
• There will be FREE-TAG-A-KID safety wristbands which will be available at all the customer care points both outside and inside the venues. The purpose of these wristbands is to help reuniting lost children with parent/guardian should your child become separated from you within the venues.
• This is an outdoor event and will take place rain, hail or shine. Please remember to plan for adverse weather conditions and check the weather forecast before leaving home.
• Umbrellas are not permitted in the venue. Any large lens professional cameras or any form of video recorder WILL NOT be admitted. Only small 35mm cameras will be permitted.
• Flag poles, selfie sticks, sticks for banners are not allowed. Only small banners of other (A4 or A3 size) will be permitted into the events as anything larger can obstruct the views of other customers.
• Prohibited articles and items are as follows: any article that may be used as a weapon, Bottles, glass vessels, cans, flasks, Frisbees, and related items, dangerous or hazardous items, illegal substances, scooters, skateboards, or other skates. Laser devices, prams/push chairs, inflatable and folding chairs, suitcases, laptops, illegal merchandise items, hampers, and cold boxes, air horns and animals (except service dogs and guide dogs).
• For tickets purchased online: To gain access to the concert you are required to bring your tickets along with the purchasing credit card or a photo/photocopy of the credit card and a valid form of ID to reflect family name.
• For tickets purchased in outlets: Whether you have paid by cash or credit card your name will be printed on your tickets and you will be required to bring valid ID matching the name printed on the ticket, or a photocopy, to gain access to the show.
• The venue is well served by public transport. Bus and Rail transport options can all bring you within walking distance of the venue. Plan your journey online from anywhere in Ireland to the venue via www.transportforireland.ie
•There will be signage to direct patrons to the appropriate entrance to your seating or standing area. Follow the coloured route / directions as indicated on your ticket.
• An Garda Siochana will have a traffic management plan in operation for city. For full details please visit www.garda.ie.
• Further transport information available HERE
• Car parks are located in the following areas:
CORK, PAIRC UI CHAOIMH
• Q-Park Carroll's Quay – open 24hrs
• Q-Park City Hall – open 24hrs
• Q-Park Grand Parade – open 24hrs
• Q-Park St Finbarr's – open 24hrs
• Paul Street Car Park - until Midnight
• North Main Street - open until 1am
• Paul Street - open until 1am
TIP! Please remember to check the opening and closing times with your chosen car-park to avoid the risk of your vehicle getting locked in.
• Don't forget - You can keep up to date with all the latest information from the following websites:
www.facebook.com/aikenpromotions
www.twitter.com/aikenpromotions
www.instagram.com/aikenpromotions
More from Entertainment