Bryan Cranston And Aaron Paul Tease Breaking Bad Movie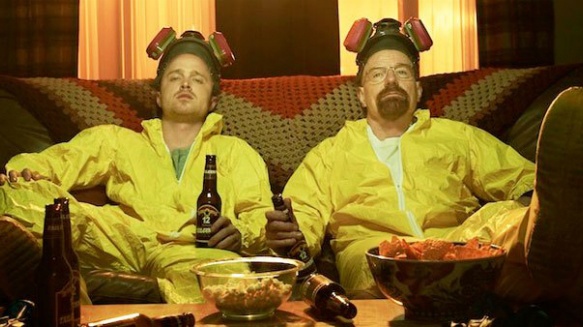 Bryan Cranston and Aaron Paul have both teased an upcoming project.
Both actors shared a photo of two mules captioned "Soon" with no other information, however fans of Breaking Bad are hopeful it means the rumoured movie is actually happening.
Cranston, who played Walter White in the show and Paul, who portrayed Jesse Pinkman have fueled speculation that fans of the show could be treated to more drama in New Mexico.
Soon pic.twitter.com/BN93cV0Swi

— Bryan Cranston (@BryanCranston) June 25, 2019
Rumours started earlier this year that the project was underway with reports suggesting that Netflix would get the rights over the movie over AMC who hosted the series.
Soon pic.twitter.com/V6XUTE1sRh

— Aaron Paul (@aaronpaul_8) June 25, 2019
Speaking earlier this year about the movie, Cranston said, "I'm excited about it because it's Breaking Bad and it's the greatest professional period of life. And I can't wait to see all those people again."
More from Entertainment