Busted Announce New Album 'Night Driver'
Two-time Brit winners Busted are back. James Bourne, Matt Willis and Charlie Simpson are pleased to announce the release of their brand new album 'Night Driver' on 11 November.
Think you know Busted? Think again. The teen punk pop band you remember that blasted to fame in 2002 is long gone… The Busted that convene today, a decade more mature, are musically and personally far removed from the spike-haired punk pop trio of old. Primarily recorded in LA, 'Night Driver' marks a new direction for the band; throughout the past twelve years, the group have all individually accumulated various achievements including solo projects, musicals and acting to name a few. All of which contributed a plethora of new influences and, in turn, brought them back together again. As they say in their own words, "This isn't the third Busted album. It is the first album of an exciting new chapter."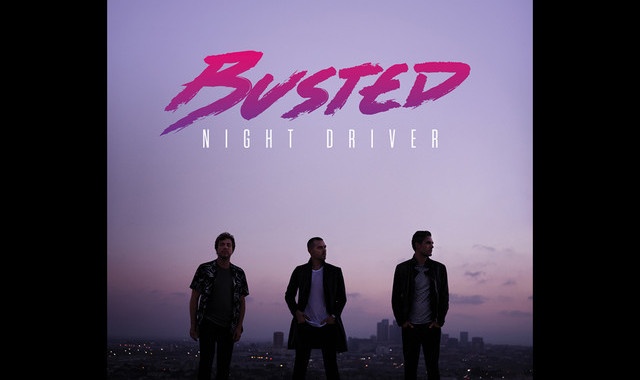 In July 2015, months ahead of their eventual reunion and the announcement of their sell-out Pigs Can Fly arena tour, the trio flew to the US under their own steam and sequestered themselves in a studio away from fan and media attention, to find out if they really were on the same page once more. The page they found themselves on was cultivated, neon-lit, synthetic and timeless. It was the glossy LA noir aesthetic of Winding Refn's Drive and the sound of classic 80's Juno-60 synths, with their innate knack for a melodic thunderbolt and modern pop and EDM production more akin to TheWeeknd and Daft Punk. "As soon as we started making music it became very apparent that we all wanted to make exactly the same thing," says Matt. "We'd been listening to dance and pop producers like Skrillex (Justin Bieber) and Max Martin (The Weeknd) who both started off in rock bands."
"The last thing we wanted to do was try to recreate what we used to have," says James. "It belongs to that time. All real artists evolve, all real artists try things, it's unnatural not to."
"On this record we're older, we've had completely different experiences than what we'd have been talking about ten years ago," says Charlie. "It's an authentic reflection of who we are today."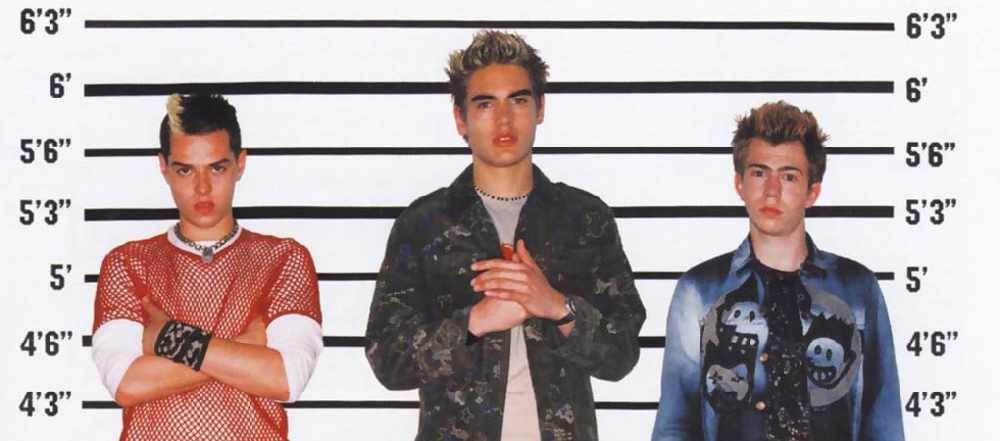 Though stylistically unrecognisable and far darker around the edges, 'Night Driver' is still the vivid hook riot you would expect from Busted, as vivacious in their early thirties as they were in their teens, and the band are itching to present it to the world. Available to download and stream now, new track 'Coming Home' is just a taste of what to expect from the boys, and speaking of the reunion they said, "We are beyond excited for the world to finally hear our new music. So much life has been lived over the last twelve years. So much time apart with so many different experiences has made our band feel fresh and reinvigorated."
James, Matt and Charlie first broke onto the music scene in 2002 with their tongue-incheek ode to Matt's school teacher Miss MacKenzie, 'What I Go To School For.' Within just two years the three-piece had become the biggest band in the country, with four number one singles, two triple platinum albums, a total of five million record sold, and over 750,000 ticket sales including and a record-breaking run of thirteen Wembley Arena shows. Now, with fresh ideas and a new energy, the guys are back and better than ever.
Night Driver is out on 11 November via East/West Records.
Night Driver Tracklisting:
1. Coming Home
2. Night Driver
3. On What You're On
4. New York
5. Thinking Of You
6. Without It
7. One Of A Kind
8. I Will Break Your Heart
9. Kids With Computers
10. Easy
11. Out Of Our Minds
12. Those Days Are Gone
Pre order Night Driver
iTunes; http://apple.co/2cKN2pY
More from Entertainment