Cork food to take centre stage on Mary Berry's latest BBC show this week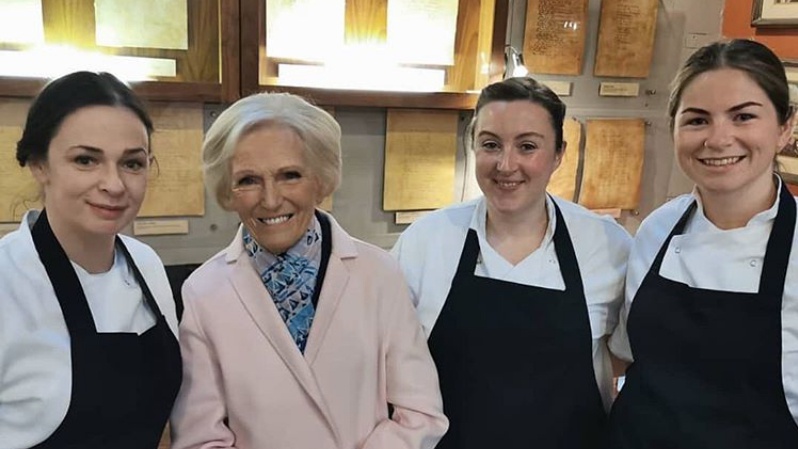 Mary Berry's newest BBC show 'Mary Berry's Simple Comforts' will feature Cork food tomorrow night.
The former Great British Bake Off judge took a trip to Cork last year to film at various locations around Cork city and county for the show that could have millions of potential viewers.
Berry will show off Cork's famous English Market, taking a look at the myriad of stalls with her tour guide Kay Harte of the Market's Farmgate Cafe. Mary Berry also heads to the kitchen at the Farmgate as well as chatting to fish monger Pat O'Connell.
Moving on from the English Market, the 85-year-old finds out more about Cork's place in the global butter trade, taking a trip to the Old Butter Road near Millstreet.
Getting shelter from the elements, Berry also heads to the Jameson Distillery in Midleton to sample their whiskey and to be shown how a barrell is made by master cooper Ger Buckley.
The Cork episode of Mary Berry's Simple Comforts airs Wednesday September 23rd on BBC Two at 8pm.
More from Entertainment