Cork's Jack O'Rourke To Release Debut Album Tomorrow
Acclaimed Cork songwriter Jack O'Rourke releases his debut album, "Dreamcatcher" on September 23rd
Jack O'Rourke is set to release his debut album 'Dreamcatcher' this Friday, September 23rd. 'Dreamcatcher' is the culmination of years of hard work from Jack - writing, gigging and perfecting his craft. Since the release of last year's critically acclaimed EP, "The Other Side of Now", Jack has won a myriad of awards for his finely crafted song writing. Produced by Christian Best (Mick Flannery, O Emperor), Jack's piano based songs, with a nod to influences as varied as Tom Waits, David Byrne, John Grant and The National convey a unique insightful musical voice, accompanied by a stellar cast of musicians. O' Rourke's warm baritone and ethereal falsetto, piano playing, melodic flair and insightful lyrics shine throughout this collection.
Here's the exciting video trailer of what to expect on the album, directed by Barra Vernon - featuring the RED Fm radio hits "Naivety" and "Dreamcatcher", the Amnesty Marriage Referendum Anthem, "Silence", which recently won The International Songwriting Competition in Nashville and the soon to be released catchy pop/rock anthem "On the Downlow."
Jack is also a secondary teacher at Gaelcholáiste Mhuire, An Mhainistir Thuaidh (The AG) - teaching Music and English.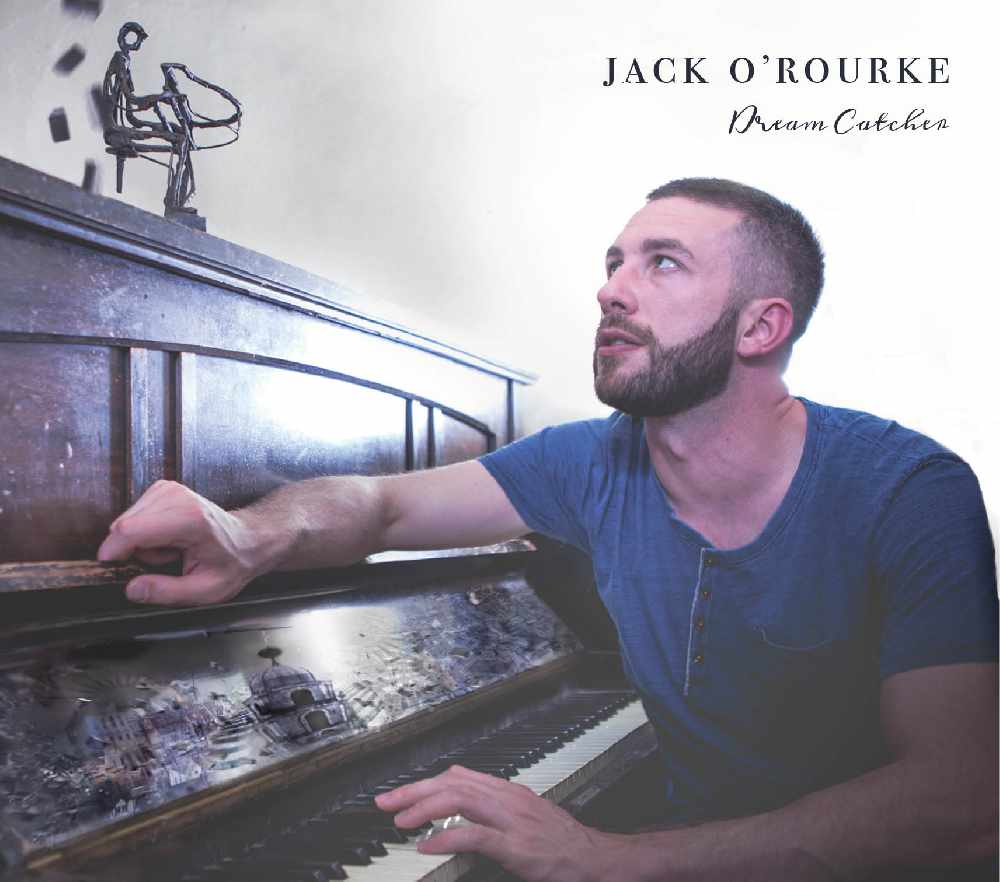 "Dreamcatcher" will be on sale in all Cork and National music stores - Golden Discs, Tower Records and local stores like Music Zone in Douglas Court Centre and PLUGD at The Triskel Arts Centre. Jack is signing copies of his album in Music Zone in Douglas Court Shopping Centre on Saturday 24th at 12 pm and will play some tracks from the album acoustically. A signing at Golden Discs, Patrick Street will take place on October 1st at 2 pm. Bring all your friends down and show your support for local talent.
This year, Jack has realized a number of milestone achievements. Having played at Electric Picnic, he's already graced the main stage at Indiependence, was featured on the new Frank & Walters album alongside Cillian Murphy, and his song Silence won the International Songwriting Competition Lyrics Category, with judges including Tom Waits and Bill Withers. Other highlights for Jack include performing his Amnesty International endorsed anthem 'Silence' on the Late Late Show and appearing as the special guest for the likes of Joan Armatrading, Sinead O'Connor, The Staves and Declan O'Rourke. Jack's music videos have engaged many thousands of viewers/listeners on Youtube. His singles have been playlisted on national radio to date and Jack looks forward to releasing more unique songs from this honest and captivating debut, "Dreamcatcher".
A National tour begins at The Everyman in Cork on October 15th, followed by a National Tour.
"Jack O' Rourke's music has a grace and a glory to it that will stop you in your tracks and make you forget where you were going! Beautiful honest songwriting delivered with a transporting musicality that will take you there... wherever you are going!'
Fiachna O'Braonáin, RTE Radio 1
"A gifted story-teller and skilled songwriter, he splices tear-stained balladry together with bruised blues and alt pop, all topped with his gnarled baritone."
Hotpress, July 2015
" Cork singer with oodles of soul, blues and jazz, all wrapped up with a striking modern pop bow"
Jim Carroll, The Irish Times
"Wonderful songs, beautifully written, performed and presented by Jack O Rourke (a distant cousin perhaps)"
Declan O'Rourke
"Silence is a modern rebel song. The song is truly beautiful",
Cerys Matthews, BBC4, The Great Irish Songbook, 2015
Live Dates:
Oct 15th Everyman Theatre Cork
Oct 21st Newcastle - Tyne Musical Festival
Nov 3rd Whelans Dublin
Nov 4th Hotspot Music Club , Greystones , Wicklow.
Nov 11th De Barras, Clonakilty
Nov 12th Dolans Limerick
Nov 17th Mike The Pies Listowel
Nov 18th Duncairn Arts Center Belfast
More from Entertainment