Father Ted Actor To Pay Compensation For Damaging Flower Pots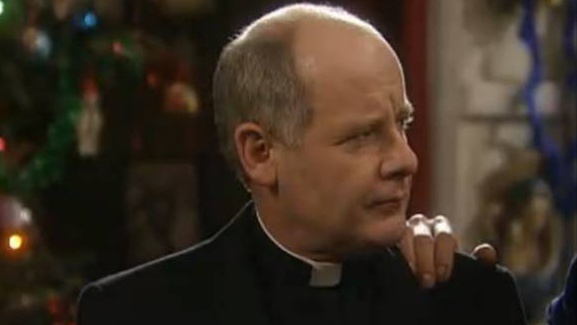 This sounds like a story that would actually be on Father Ted...
Father Ted Actor Gerard McSorley who played the role of Father Todd Unctious on the sitcom was in court today after he damaged two flower pots outside the Bank of Ireland in Bunbeg, Co. Donegal earlier this year.
McSorley's solicitor, Jacqui Sharkey told Dungloe District Court that the flower pots were plastic and that she wasn't sure of the value however Mr McSorley will pay compensation to Bank of Ireland to the value of €40.
This isn't the first time McSorley was convicted for public disorder offenses after previously being caught in 2005, 2006 and 2014.
The actor admitted to the criminal damage at the Bank of Ireland on June 16th and Judge Paul Kelly applied the Probation act.
More from Entertainment