Feis Lebowski Returns To Cork This Weekend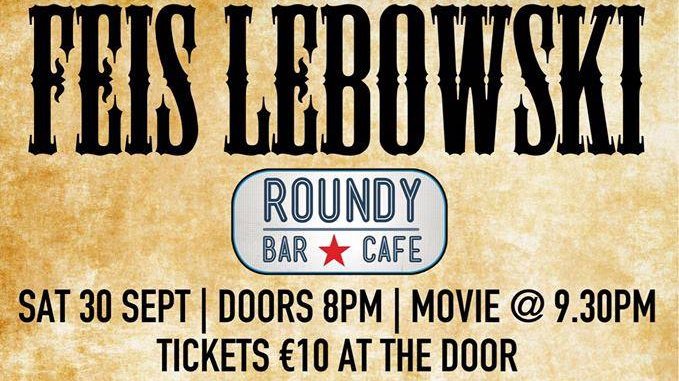 Cork's little Big Lebowski festival returns this weekend.
Feis Lebowski, organised by RedFM's own Ruairi O'Hagan, is back at the Roundy Bar, Castle Street on Saturday.
On the night there'll be a screening of the movie, a Big Lebowski quiz, White Russians and a costume competition, while DJ El Duderino (not into the whole brevity thing, bears a striking resemblence to Ruairi but his real identity has never been confirmed) will be playing music before and after.
"This is the third year we've run Feis Lebowski", says Ruairi. "It's our second year at the Roundy which is an amazing venue right in the heart of Cork City. We're hoping to see people dress up as their favourite character from the Big Lebowski - we had some great costumes last year and we're hoping to see even more this year. And even if you just want to rock up in a bathrobe and a pair of shades, that's cool too! The prestigious Feis Lebowski trophy is on offer for the best dressed person on the night. That's something you could stick on your CV. "Won best costume at a Big Lebowski night".
There'll also be the Big Lebowski Raffle, with all the money raised from it going to A Home For Baby Kate. And yes, one of the prizes will be a rug. It really ties the room together.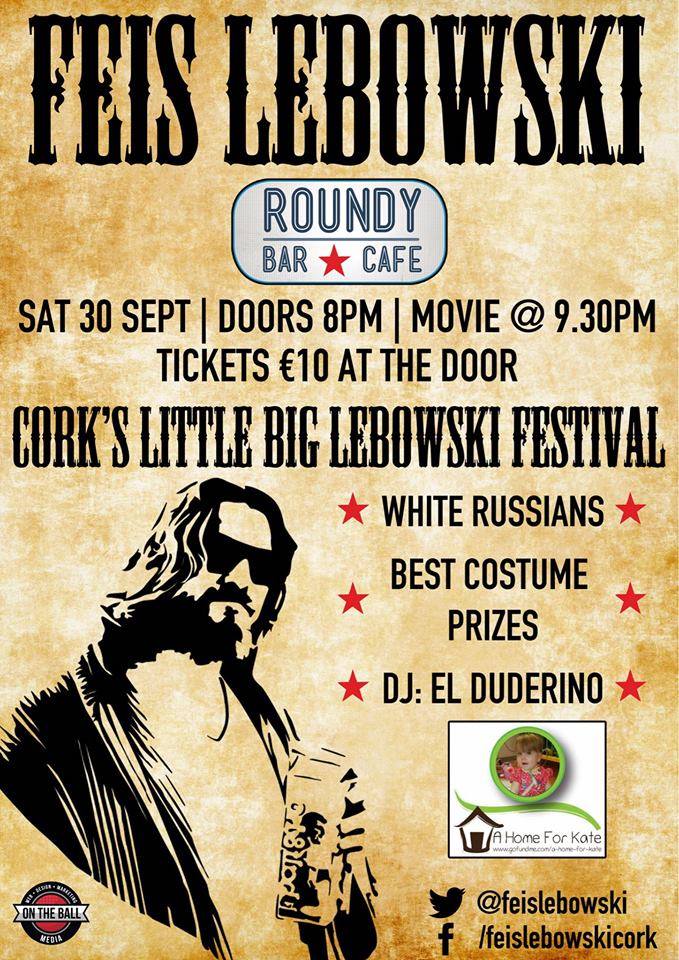 "We're raising money for Baby Kate Flynn on the night. As the father of a young daughter myself, Kate's story has really resonated with me ever since I heard it on the Neil Prendeville Show. So the money we raise on the night from the raffle will be going to Kate's family to help with the costs associated with her care. We've raised money for good causes every year at Feis Lebowski, and we're delighted to be raising money for Baby Kate this year.
"It's not a proper night out in Ireland without a raffle really, is it?! We have loads of Big Lebowski related prizes to give away. And at what other event could you potentially come home from with a rug?"
"Doors are open at 8pm, and we'd advise people to get in early. Last year it filled up pretty quickly and we're hoping for the same again this year."
Feis Lebowski, Cork's little Big Lebowski Festival, takes place on Saturday night at the Roundy Bar, Cork City. Tickets are €10 on the door, space is limited.
For more information
https://www.facebook.com/FeisLebowskiCork/
More from Entertainment