Felicity Huffman Faces Prison After Pleading Guilty In College Admissions Cheating Scandal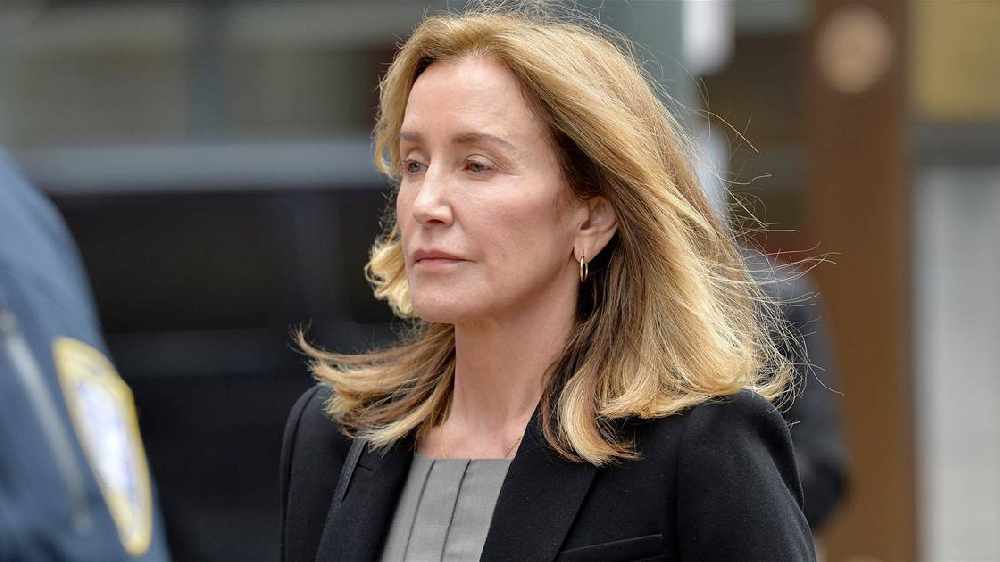 Actress Felicity Huffman faces a prison sentence after pleading guilty in the college admissions cheating scheme.
Huffman allegedly paid $15,000 for her daughter's SAT score to be rigged in order for her to get a place at a prestigious university.
The actress is among a group of parents accused of paying an admission consultant, named as Rick Singer, to bribe coaches to help their children get into colleges as athletic entrants or to pay invigilators to sit exams for students or to amend their answers.
It is alleged that Huffman paid to have her eldest daughter's SAT answers corrected by one of those bribed and was considering doing the same for her younger daughter. Her daughter scored 1420 out of a possible 1600 on her SAT, 400 points higher than a preliminary exam taken a year earlier. Huffman's husband, actor William H Macy, has been spared charges although he did have contact with Singer. None of the children involved in the scandal have been indicted.
The Desperate Housewives star admitted guilt and insisted her daughter wasn't involved saying "I accept full responsibility for my actions and will accept the consequences that stem from those actions."
After entering a guilty plea to a charge of conspiracy to commit mail fraud and honest services mail fraud, prosecutors recommended a four-month prison sentence and a $20,000 fine.
Huffman will be sentenced on September 13th.
More from Entertainment