Full Line-Up For Cork's Quarter Block Party Festival Announced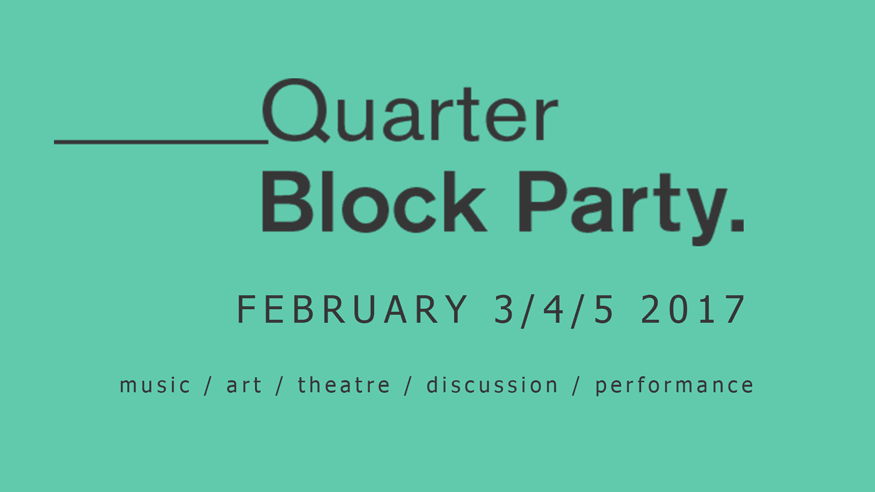 The full line up for the 2017 Quarter Block Party has been revealed.
Cork's unassuming Old Quarter will once again become the centre of the city's entertainment world next month as music, art and theatre performances take over North and South Main streets, from Friday 3rd - Sunday 5th February.
Presented by Makeshift Ensemble and Southern Hospitality Board, and supported by Cork City Council and The Arts Council; Quarter Block Party is set to inject colour, energy and life into the historic spine of the city. Venture into the street's unique venues, including St. Peter's Church, Triskel Arts Centre and Spailpín Fánach, or wander the exciting range of pop-up and public art events in the shops and outdoor spaces to discover some of the freshest high calibre artists in music, theatre and dance.
-MUSIC-
Adding to the first wave of acts announced in December, an abundance of exciting artists are joining the bill. Music fans will be spoiled for choice with both established and rising stars of the Irish music scene playing across the weekend:

Brigid Mae Power returns to the Quarter Block Party having released an alluring folk wonder of an album recorded in Portland, Oregon, with Peter Broderick. The pair have created a landscape of dream and beauty that will fill St. Peter's Church on the first night of the weekend. Two years previous, Mae Power performed in Plugd Records, where this year Anna Mieke Bishop and Ena Brennan AKA Dowry will perform stripped back shows, back to back.

Myles Manley is a Leeside favourite by now, the Sligo folk star has jousted through jubilant and bizarre pop protest songs over the past few years. He will be in good company with Skinner, an up and coming Dublin-ite who has gained some attention for his visceral delivery and unrefined approach towards songwriting of great humour. Super Silly are a music obsessive family, also from Dublin. Influenced by their gospel church upbringing as well as classic R&B and modern hip-hop, they make futuristic, sexy music with meticulous joy.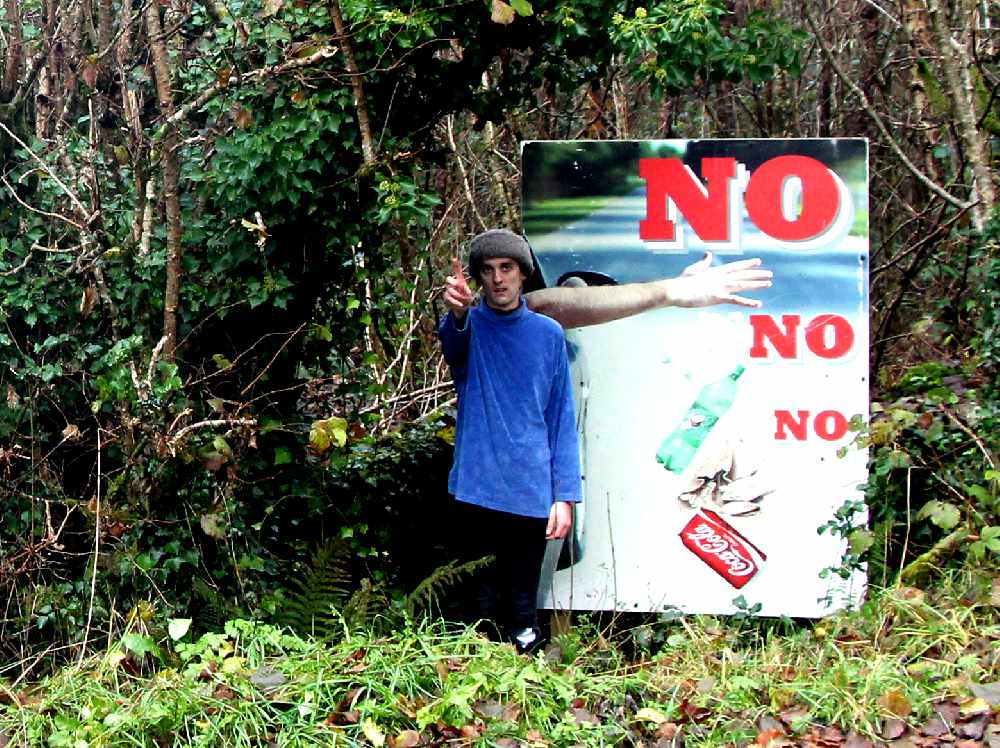 There are a host of experimental acts at this years festival, none more so than Arthur Itis - "the Earth-dwelling sound-maker from the fifth moon orbiting the desolate planet of Lukon 5". It's only fitting that he is joined by Not Earth - a three piece improvisational rock and roll band on Saturday night. Pale Rivers released their first single August 6th earlier this year and were drowned with praise, as have energetic electronic two piece Le Boom who are sure to fill the dance floor with their uptempo anthems. If any band sums up the festival line-up this year, it is local darlings Oose, whose approach is exploratory and delivery has a thrilling techno-based energy.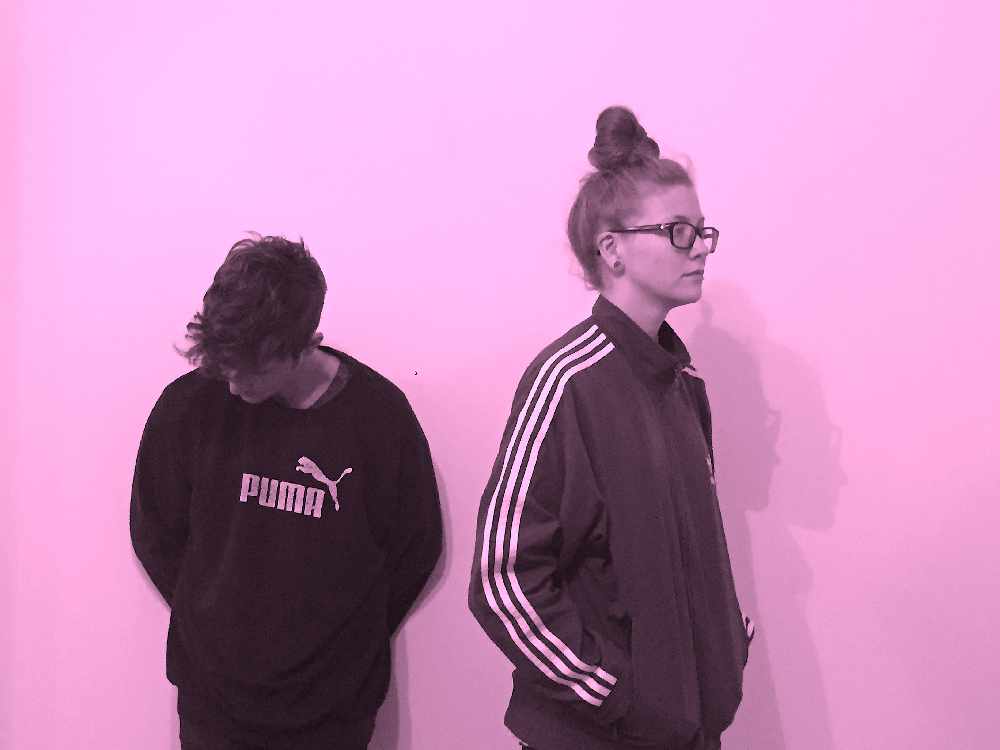 Ganglions are math pop post punk with Cork accents via the UK, for fans of noodley guitars, gang vocals, riffs and striking harmonies. From a melting pot of folk, rock, indie and a slight hint of jazz, Rowan is fronted by gifted songwriter and multi instrumentalist Dylan Howe. Lōwli, yet another exciting up and coming group in Cork, have created a distinctive and alternative sound of haunting vocal melodies and emotive lyrics surrounded by dark, orchestral-influenced instrumentation.
This year will see the return of Sing Along Social, the zero commitment choir as Aoife McElwain guides us through a host of pop hits following huge turnouts at Electric Picnic and Body & Soul earlier this year. Closing the weekend on a high, Bum Notes - Drag Karaoke! With your host Ruby Waters! Ruby is interested in the relationship of populist sentimentality and the absurd in music... and also shiny things, so prepare for the unexpected as we invite you to sing, frolic and dance to your own kind of music.
-LIVE ART-
Live Art Programmer and Producer Ruairi O'Donovan has put careful thought behind his Quarter programme, "If 2015 was all about Marriage Equality, and 2016 was all about Centenary, Risings and Waking the Feminists, consider this year's Live Art programme for Quarter Block Party officially #WOKE! That said, if the Repeal the 8th Campaign is telling us anything we have a long way to go towards full equality, so this year we are looking specifically at the female body in art.
With Brexit, Trump, and as much trouble abroad as we have at home, we thought we would invite some of the most inspiring artists from Australia, USA and Europe to join us in Cork. This is a seriously radical and headstrong group of artists..."
Cork's Dancer in Residence Laura Murphy, along with last year's Running up that Hill choreographer Cathy Walsh, and Kerry's Dancer in Residence Maria Svenson join forces for a triple bill, showing Stanza, Time Piece and The Importance of Shepherds.
Visiting all the way from Oakland, California, Snake Talk is billed to make a mark on the festival. This third-wave feminist proposal nestled within an extreme and often uncomfortable aesthetic framework. Snake Talk harnesses the somewhat terrifying aesthetic of the "zany" (as delineated by feminist cultural theorist Sianne Ngai) to confront, consume and transmute patriarchal and neoliberalist frameworks. Then get ready to move with a DJ set and performance from The Rave Space, created by Will Dickie (UK). Beats flow in a mix of MCing, dance and performance art. Drums and bass lines blend with interviews that speak about spirit, in a jungle night.
-STREET ART AND PUBLIC ENGAGEMENT-
Quarter Block Party was initially founded in presenting unusual events in unexpected spaces, and rooted within the community of North and South Main Streets; this year sees an expanded and inclusive community event programme. One of the aims of the festival is to provide a legacy – an ongoing improvement of the North and South Main Street area. Street Art and Engagement Programmer Eszter Némethi said, "The programme this year is a reflection of the times, as well as a direct reaction to the street. Every commissioned artist that will be joining us has a tactile, local approach, while at the same time presents a magically poetic response. Practical magic would perhaps be a nice way to describe it…"
The public are invited to find the specially crafted machine that dispenses fragments of paradise, bits of poetry written in response to these streets. Cork poets and festival artists write about their thoughts on paradise to create a space among the parking tickets and lotto tickets.
A multidisciplinary public art workshop, Public!, led by artist Rhona Byrne involves students and recent graduates art, architecture and urban planning responding to South and North Main Street. Keep an eye on the Quarter website for details on the public final event on Sunday 5th February.
Coleman's Lane will house Visual artist Michael Cleary's project, Alternative Route. Michael constructs simple sculptural devices that allow fences to be utilised as sites of temporary occupation/places of rest, or possibly conversation. He'll host a ladder making workshop over the weekend for all to attend.
Let Quarter Block Party fill your mind with new ideas, your ears with fantastic music, and your belly with food - as artist and community activist Kate O' Shea presents Volxküche (People's Kitchen), celebrating the power of food to bring people together. Enjoy group cooking, eating together, community-discussion about food, art and the street.
Field biologist and conservationist Darragh Murphy will guide groups on a fascinating tours focusing on Cork's urban history that has influenced the city's modern ecology, and taking a close look at the wildlife housed in the city's cracks and hidden crannies. And we'll see empty spaces fill with life as international contemporary circus artist Darragh McLoughlin performs at the old Dunnes Stores shopping centre, in a choreographic response to the architecture and present condition of the building by combining juggling, research and dance.
There will be a selection of panel discussions throughout the weekend including a live How Music Works with Nialler 9 and guests, DJ workshops with Gash Collective and much, much more.
Full Weekend Tickets priced at €40 are available from uticket.ie. Day tickets (€20), and special event tickets, will be available on Friday 6th January. For more details visit quarterblockparty.com
More from Entertainment