George and Amal Clooney Reportedly Expecting First Child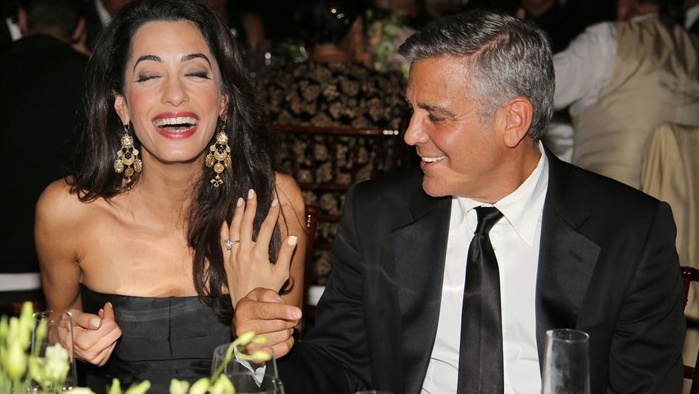 Actor George Clooney and human rights lawyer Amal Clooney are reportedly expecting their first child.
It's unlikely that the couple, who are notoriously private about their personal lives, will share the good news for a while yet but if rumours are correct there could be a mini Clooney on the way!
A family friend has allegedly claimed that Amal is indeed pregnant and the news has been broken by reputable news outlet, Lebanon newspaper, The Daily Star opposed to tabloid speculation.
The couple, who are married for two years, were last seen in public back in October at an event to celebrate Motion Picture & Television Fund's 95th anniversary. Their absence from the limelight has added legs to the rumour of a pregnancy.
More from Entertainment