Guess who broke Insatgram?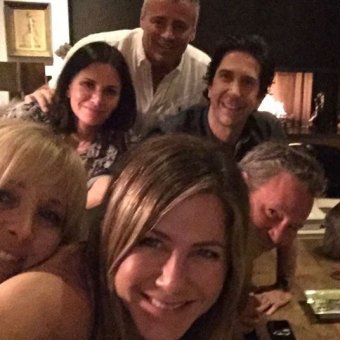 Jenifer Aniston made her debut to Instagram on Tuesday by temporarily crashing the site
Jennifer Aniston's new Instagram page is "on a break" after crashing hours after the star signed up for the platform.
Jenifer gained over 5 million followers in a matter of hours.
The former Friends actor officially made her debut on Tuesday, causing the platform to temporarily crash as fans flocked to follow her account.
Millions of instagram users swarmed to get a glimpse of her first post – a selfie featuring the cast of Friends. Posing alongside her former co-stars, Courteney Cox, Lisa Kudrow, Matt LeBlanc, Matthew Perry and David Schwimmer, Jen wrote: "And now we're Instagram FRIENDS too. HI INSTAGRAM.
Could this mean we're in for a "Friends" reunion?
More from Entertainment