Ireland's Biggest Summer Festival Returns To Cork This Weekend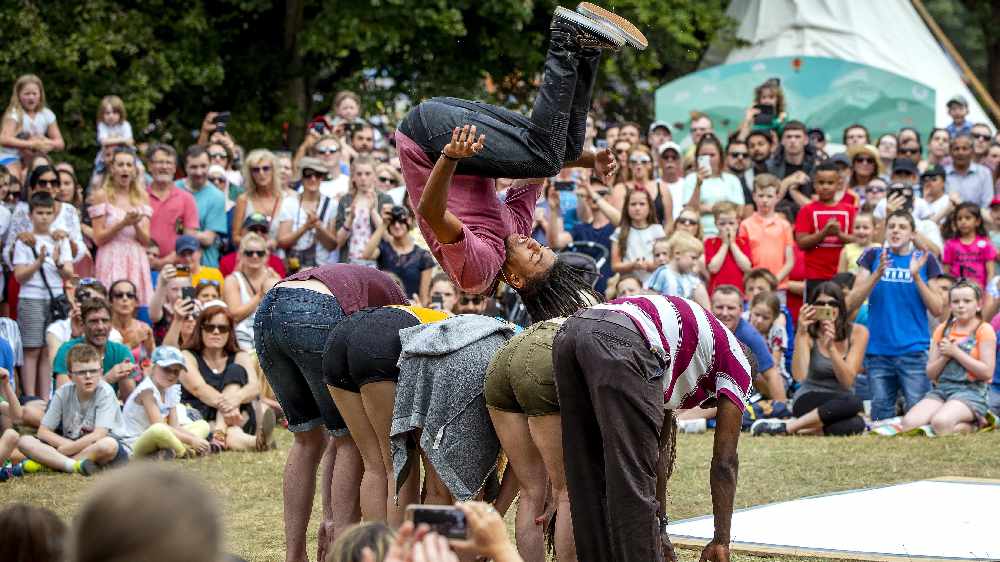 70,000 festival goers are expected in Cork's Fitzgerald Park for Laya Healthcare's City Spectacular.
Ireland's biggest FREE summer festival is back! After entertaining over 180,000 people at last weekend's festival in Dublin, Laya Healthcare's City Spectacular comes to Cork's Fitzgerald Park this weekend Saturday July 14th and Sunday 15th. The festival will run from 12pm - 8pm each day and is entry is FREE of charge. Over 70,000 festival goers are expected at the Cork event, where they can enjoy the best of international street performance, interactive family activities, a pet wellness area and an international street food village.
OVER 200 FREE SPECTACULAR SHOWS AND ACTIVITIES FOR ALL TO ENJOY
The Cork festival's 11th annual international street performance line up includes the incredible Sara Twister who can fire a bow and arrow from her feet while balancing upside down, Mat Ricardo the first man in history to put the tablecloth back on a set table, The Piano Juggler the world's fastest piano juggler, Snap Boogie Boston born BBoy and America's Got Talent finalist and Jonathan Burns the man who can squeeze himself through a toilet seat!
This year's parks will be also be animated with one of the world's best living statues JOHNman who will perform two of his characters WOODY WOODman, a wooden character, carving himself out of tree-trunk and Candy Man the artificial Candyman brought to life! Passers by will be in for a treat!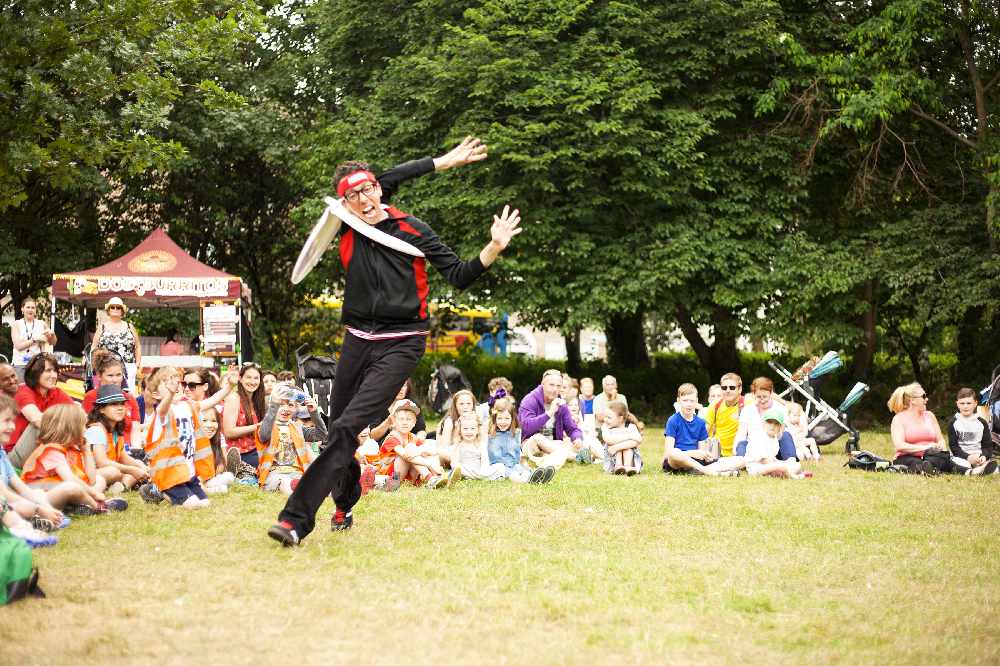 IT'S GOOD TO LIVE, LAUGH AND PLAY
The brand new Laya Healthcare's It's Good To Live interactive zone of family health, fitness & wellbeing makes its way down to Cork with free activities for all the family to enjoy. Travel back to the 80's and get into the groove with Retro Sweatro, mixing cardio and drumming, rock out to the beat of your drumsticks with Pound Fitness, get the heart pumping and the kids jumping with Zumba for the Family and best of all surround yourself in smiles with Laughter Yoga. Join festival MC and social media superstar James Patrice as your host in this action packed area where kids and parents can challenge him to a dance off...or two or three!
Another new feature to explore is children's play area 'LIL LAYA VILLE'. In 'Lil Laya Ville' kids transform into mini-chefs and prepare culinary delights in a food truck, a grocery and even a sushi bar! The food, and all the games are made from wood and allow kids to imagine, create and lose themselves in 'good ole fashioned' play.
Laya healthcare will once again bring their ever-popular Kid's Court to the family-loving festival, but this year it is even messier, meaner and more mischievous than ever! Children can put their parents on trial, who may be sentenced to a custard-pie-in-the-face or a bucket of iced water thrown as punishment.
Bringing their 80's NYC street party vibe to the Laya Healthcare's City Spectacular street is Limerick based art collective, Limerockers Cru. Kids and parents can learn to pop, lock and breakdance and learn how to drop some beats which is sure to impress.
A FOODIE FESTIVAL WITHIN THE FESTIVAL!
Explore and excite the senses with over 15 different cuisines from around the world at the dedicated international food village JUST EAT STREET as it returns to Laya Healthcare's City Spectacular Cork offering a festivity of foods, entertainment and fun running the length of the Rose Garden in Cork's Fitzgerald Park. Chill in the sunshine with friends and family, while the JUST EAT Waiter Service takes and delivers food orders for festival-goers, bringing the best of Just Eat's online ordering service to life at Laya Healthcare's City Spectacular.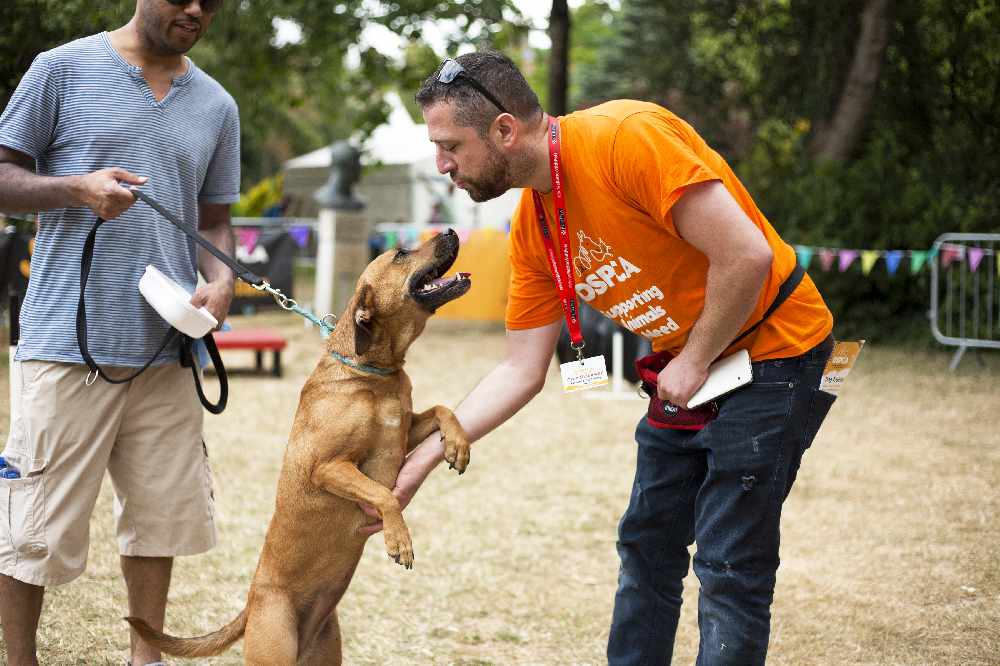 CALLING ALL DOG LOVERS TO PET-ACULAR!
Our official charity partner the Dublin Society for Prevention of Cruelty to Animals (DSPCA) who made their Cork debut at last years festival are back again this weekend to celebrate all things pets in the PET-acular with the DSPCA. The wonderful DSPCA will be on hand with dog training and dog agility demonstrations. We are encouraging festival goers to be bring your 4 legged furry friends along to the Cork festival. This year DSPCA are joined by Cork based charity Irish Guide Dogs for the blind who will bring a sensory tunnel with them for festival goers to experience what it is to be visually impaired.
Laya Healthcare's City Spectacular takes place this weekend Saturday July 14th and Sunday July 15th in Cork's Fitzgerald Park
For the full programme of fun activities and excitement at Laya Healthcare's City Spectacular check out cityspectacular.com
More from Entertainment