Steve Aoki Is Coming To Cork!
The world famous DJ is set to play Cork Opera House on May 18th!
He will play Dublin's Academy the night before on May 17th as part of Desperados "Full Moon & Tea Party".
Inspired by the combination of 'beer + tequila', Desperados promises the most absurd parties where the brand makes no excuses for combining the 'normal and absurd' to create some of the most epic party experiences.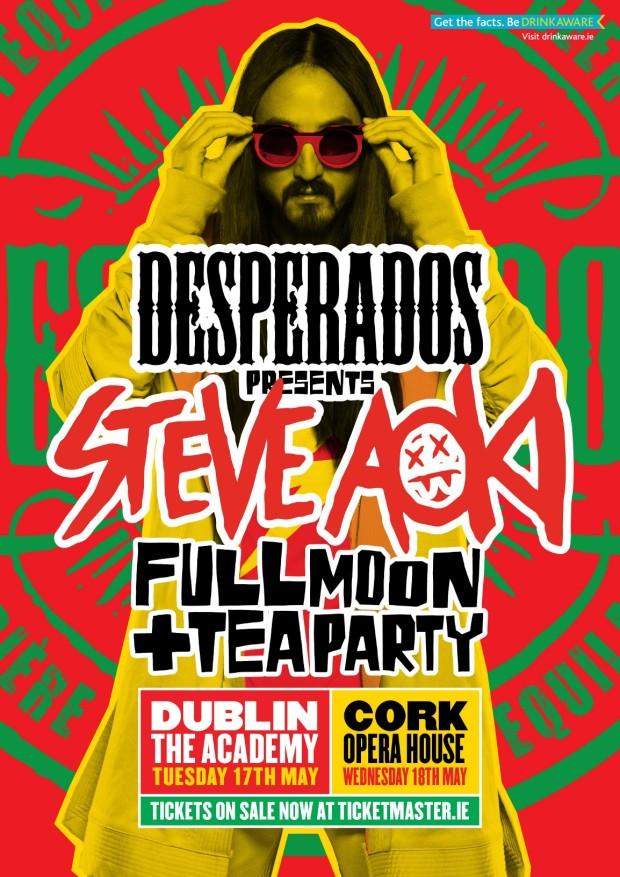 Both venues will be transformed into a neon beach party for the gigs as well as a Mad Hatter's party which should bring even more to the DJ set!
If you are attending the gig you will be asked to 'Enter the Night' at the stroke of midnight. You will also get to try Desperados' newest flavoured beer, 'Desperados Nocturno', which is a tequila and blended spirits flavoured beer launching in Ireland this month.
If you want to be at the gig, tickets priced at €23.90 go on sale on April 6th from Ticketmaster.
More from Entertainment