Strictly Come Dancing Announce First Contestants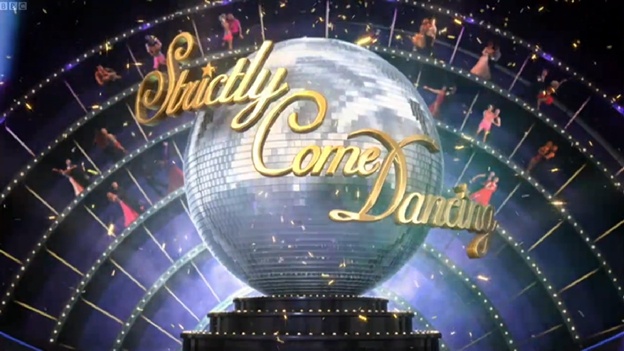 The celebrity reality show is making it's come back.
The latest public figure to be confirmed for the show is UK radio host Vick Hope. 28-year-old Hope works on Capital FM's Breakfast Show with Roman Kemp.
Speaking to her listeners this morning about her new challenge she said "It's a bit of a turn-up for the books to be honest. I'm a fan of the show and I feel very honoured to be a part of it. I promise you I'm going to work so, so hard - I'm so excited."
Our next #Strictly Hope-ful knows her way around the decks, but how about the dancefloor? ? Not long until we find out, Vick Hope! @VickNHope https://t.co/uXa8WiFMg1 pic.twitter.com/n1cbWmM4Et

— BBC Strictly✨ (@bbcstrictly) August 15, 2018
Other contestants already confirmed are YouTube star Joe Sugg, Steps member Faye Tozer, actor Danny John-Jules and former model Katie Piper.
Joe Sugg boasts 8 million subscribers on YouTube. When asked about Strictly Come Dancing he said "I don't really know what I'm doing to be honest. I know it will be a huge challenge but that's what life is all about I guess."
He's swapping the Sugg life for the #Strictly life, and YouTube for dancing shoes... Welcome Joe Sugg to our 2018 line-up! ? @Joe_Sugg https://t.co/7bXboRbkVZ pic.twitter.com/iBrtOXSeeS

— BBC Strictly✨ (@bbcstrictly) August 14, 2018
42-year-old Faye Tozer shot to fame as a member in 1997 as one of the members of Steps. Before Steps reunited again in 2011 Tozer was working in theatre. Tozer revealed her excitement about taking part in the show saying it's "everything my nine-year-old self ever wanted from showbiz."
⚡️ "Steptacular! Faye Tozer joins #Strictly 2018 ?"https://t.co/5wrkOL12OW

— BBC Strictly✨ (@bbcstrictly) August 13, 2018
Danny John-Jules said he was delighted to be participating in the show, especially the prospect of performing in "glittery spandex". The 57-year-old is best known for his role as Cat in the cult sci-fi comedy Red Dwarf.
The Cat's out of the bag ?Danny John-Jules is going to be having fun, fun, fun on #Strictly this year! https://t.co/4k1rKuZzjb pic.twitter.com/d2zqSgTiom

— BBC Strictly✨ (@bbcstrictly) August 13, 2018
Katie Piper admitted the challenge was "a bit daunting" and when she told her husband she was taking part in the show he though she was joking. Piper was the victim of a vicious acid attack in 2008 that left her blind in one eye and needing reconstructive surgery.
Thank you for all your lovely messages. I'm super excited but very nervous about being a contestant on this years @bbcstrictly it's going to be a challenge but everyone who knows me knows I love a challenge so here goes... a new chapter in my life! #strictly2018 #bbcbreakfast pic.twitter.com/hVBQnloqce

— Katie Piper (@KatiePiper_) August 13, 2018
More contestants are set to be revealed before the show kicks off on BBC One in September.
Tess Daly and Claudia Winkleman will return as hosts with Shirley Ballas, Bruno Tonioli, Darcey Bussel and Craig Revell Horwood completing the judge line up.
More from Entertainment